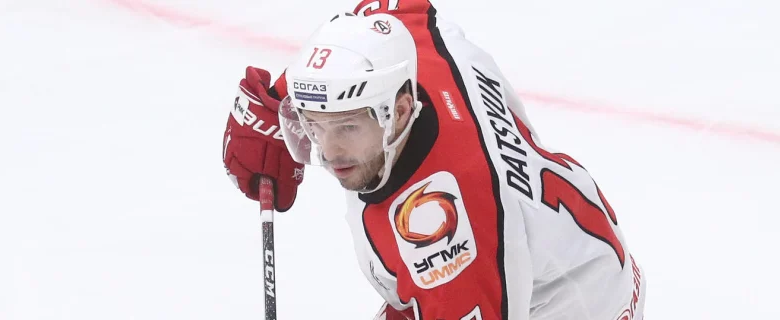 Pavel Datsyuk who will turn 43 this month (July 20th) is weighing in his options to continue his professional hockey career.
What many would consider one of the most favorable players to watch play the game of hockey has had one astonishing professional career as well.
Here's how you know a player is extra special: His name inspires an adjective. And in the first decade of the 21st Century, amazing plays became "Datsyukian."
There were Datsyukian dekes, (coined by Red Wings announcer Ken Daniels), and Datsyukian goals and Datsyukian passes and Datsyukian dangles and Datsyukian backchecks and Datsyukian steals of the puck.
"Datsyukian" even earned a place on UrbanDictionary.com. Its meaning? "When your moves are so amazingly beyond reason, the only way to describe them is Datsyukian." Here's its example: "Check out Phil on the dance floor … he sure has some Datsyukian dance moves."
He was the Detroit Red Wings' "Magic Man," Pavel Datsyuk.
"Well, you can just go online and watch his goals and say, 'Wow,'" Washington Capitals forward and Russian national team linemate Alex Ovechkin said. "He has tremendous skills and I think he's one of the best puck-controllers in the League. He's fun to watch."
Datsyuk amassed a pile of hardware during his 14 NHL seasons. Most important, as a team-first guy, were the two Stanley Cup championships he won with Detroit — in his rookie season, 2001-02, as an up-and-coming player on a star-filled team, and in 2007-08, when he, Henrik Zetterberg, Nicklas Lidstrom and Niklas Kronwall were the club's soul.
His two-way play earned him the Selke Trophy three times as the NHL's best defensive forward, and he won the Lady Byng Trophy four times for sportsmanship, a testament to his ability to play tough but clean.
He won or tied for Detroit's scoring lead six consecutive seasons (2003-10) and twice was among the NHL's top five scorers, with consecutive 97-point seasons in '07-08 and '08-09. In 953 career games, he had 314 goals and 604 assists. He had another 42 goals and 71 assists in 157 playoff games.
But Datsyuk's brilliance was never about numbers. "He's a player who probably doesn't fulfill his offensive potential because he's so committed defensively," Holland said in the book "100 Things Red Wings Fans Should Know & Do Before They Die" by Kevin Allen and Bob Duff. "He's as hard on the backcheck as he is chasing the puck on offense. His hockey IQ is off the charts. He has incredible will and determination. He's irreplaceable."
"If he scored no goals and had no assists, he'd still be one of the best players in the League," Don Waddell, then the Atlanta Thrashers GM, told Sports Illustrated. "He's one of the all-time best at playing both ends of the ice."