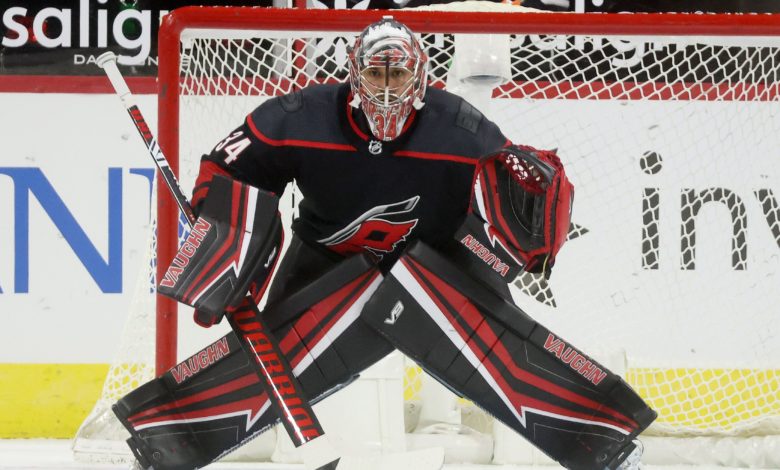 Petr Mrazek once again will have a new home this time north of the border up in Toronto.
The initial report is a 3 year deal worth $3.8M AAV for a total of 11.4M over the course of the contract.
3 years $3.8 per for Mrazek and Leafs.

— Darren Dreger (@DarrenDreger) July 28, 2021
Selected by the Detroit Red Wings in the fifth round (No. 141) of the 2010 NHL Draft, Mrazek won 62 games over his last two seasons with Ottawa of the Ontario Hockey League before turning pro for the 2012-13 season.
He won his NHL debut with the Red Wings against the St. Louis Blues on Feb. 7, 2013, but later returned to the American Hockey League and helped Grand Rapids win the Calder Cup.
After going 27-16-6 with a 2.33 goals-against average and .921 save percentage in 54 games for the Red Wings in 2015-16, Mrazek signed a two-year contract with Detroit on July 27, 2016. He played 72 games over nearly two more seasons before he was traded by the Red Wings to the Philadelphia Flyers for two conditional draft picks on Feb. 19, 2018. He went 6-6-3 with a 3.22 GAA in 17 games for Philadelphia.
Mrazek signed a one-year contract with the Hurricanes on July 1, 2018. He reclaimed his role as a No. 1 goalie, going 23-14-3 with a 2.39 GAA and .914 save percentage and helped Carolina reach the Eastern Conference Final.