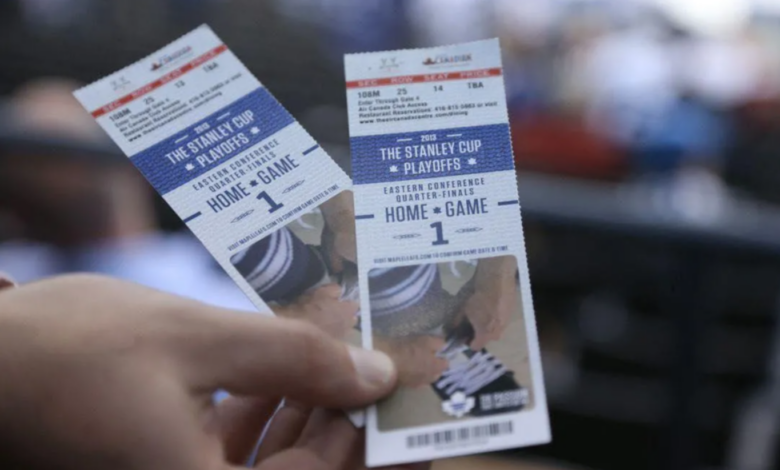 The playoffs are about to start, so not only will the games be more intense, but also the energy in Toronto will be electrifying at Scotiabank Arena and elsewhere.
While home ice wasn't decided until Wednesday night, playoff tickets were on sale earlier this week. The Toronto Maple Leafs and Tampa Bay Lightning will face off in the first round.
Despite the fact that Toronto is one of the National Hockey League's hottest hockey markets, these rates are simply absurd, pricing out the great bulk of the fan population. For example:

The issue here is that tickets to a hockey game in Toronto are generally extremely expensive, costing at least a few hundred dollars during the regular season, and increasing to several thousand during the playoffs.
In this instance, people are purchasing tickets just to resale them for ten times the original amount since they are aware that attending a game in Toronto is a coveted item.
At this rate, it would be necessary to take out a second mortgage on your home in order to be able to afford playoff tickets in Toronto, unless you were one of the fortunate few to receive a presale code. Resale or not, that is not appropriate.