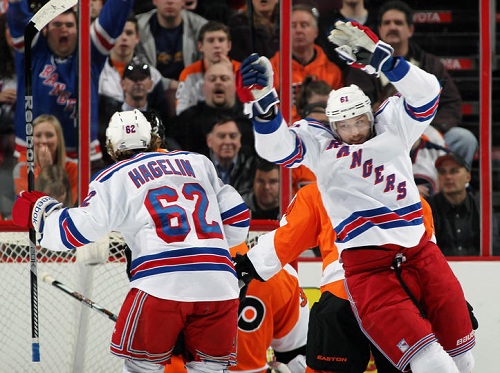 With the NHL's trade deadline a couple days away, there could be a lot of player movement around the NHL. Some teams will be gearing up for a deep playoff run, while others will be folding their hand and looking towards the future. We've seen the Pittsburgh Penguins go all-in with the additions of Jarome Iginla, Brendan Morrow, and Douglas Murray. It looks like the Pens will continue to march on to an Atlantic Division title, but what about the New York Rangers? They were a team that many considered to be among the top contenders for the Stanley Cup, but they've been more of a fringe playoff team than a favorite. Unless something clicks for the Rangers within the next couple of games, some changes need to be made if they expect to get beyond the First Round. The question is what do they need, and how much flexibility do they have?
Salary Cap Situation
With the salary cap expected to drop to $64.3 million, the Rangers currently have approximately $53.2 million of committed salary for the 2013-14 season. Derek Stepan, Ryan McDonagh, and Carl Hagelin are all restricted free agents after this season, and they will all need raises. That doesn't leave much room to add salary beyond this season at this year's deadline without shedding some salary.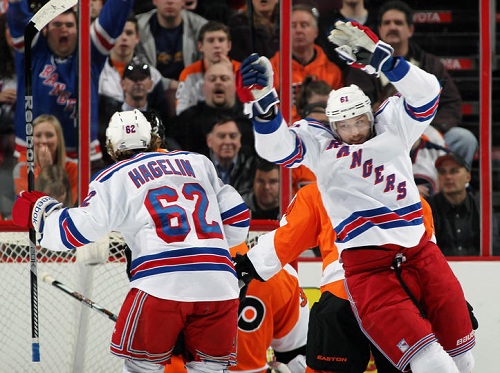 Where the Rangers Need To Improve
One of the reasons the Rangers got to the Eastern Conference Finals last year was their gritty, blue-collar style of play. That hasn't been as prevalent this season. Ryan Callahan is still bringing the lunch pail every night, but the Rangers haven't had much beyond that in terms of physical players. Arron Asham missed a large chunk of the season, and Darroll Powe lacks the size that they had in Mike Rupp in acquiring Powe. Asham has never been considered a source of offense, so a tough guy that can chip in a little offensively would be a big plus among the forward group.
Another area the Rangers could use some help is on the blueline. There's not a coach in the NHL that doesn't want more blueline depth, but the Blueshirts are lacking a reliable 6th defenseman. Dan Girardi and Ryan McDonagh are a lock as a top pair. Michael Del Zotto has stepped his game up in the absence of Marc Staal (no definitive timetable for Staal's return), and Anton Stralman has been steady. Beyond them, the options for a 3rd pairing are Steve Eminger, Matt Gilroy and Roman Hamrlik. Eminger has held his own, but Gilroy is a resident of John Tortorella's doghouse, and Hamrlik is still trying to find his defensive game again.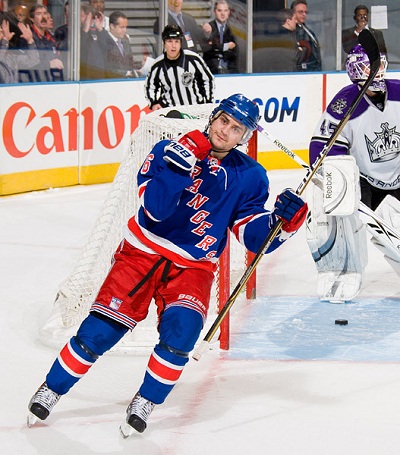 Lastly, the Rangers could use some help on the power play. While it's no longer in the league's basement, a 25th ranked power play isn't anything to write home about either. The addition of Mats Zuccarello could provide a potential spark, but it's more likely that chemistry needs to be found among the current group of players. An improved power play would make a huge difference in the Rangers being a teetering playoff team or a first-round headache for a higher seed.