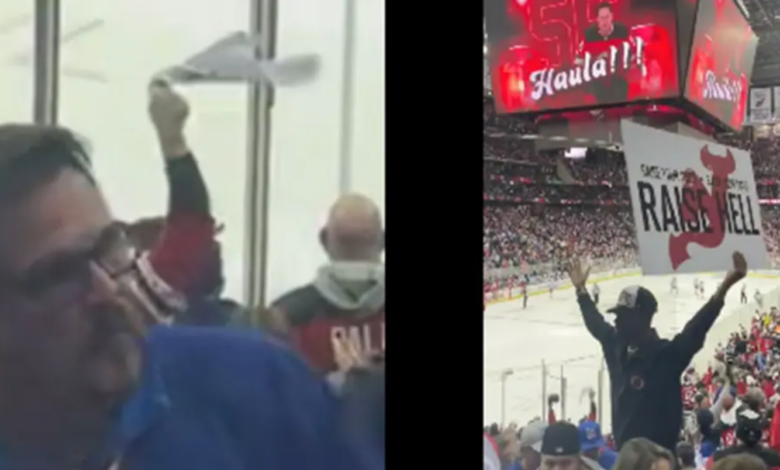 In case you missed it last night, the New York Rangers bowed out of the Stanley Cup Playoffs in rather undramatic fashion last night. The Rangers put up a lackluster effort against the rival New Jersey Devils and are now left wondering what exactly went wrong.
While the Rangers still have a lot of questions, one Devils supporter is looking for some retribution after being sucker punched by a Rangers supporter in the closing seconds of the game.
Check out this blurry video shared by a Devils supporter who alleges that he was assaulted by a supporter wearing a Rangers jersey:
got sucker punched in the face twice by a rangers fan, at my job, doing my job, celebrating a devils goal, if anyone know who he is pls dm pic.twitter.com/dlHUsfbsXc

— x – semaj (@semajmcl3od) May 2, 2023
A total coward.
If you're going to throw a punch, you should have to strap on the blades and try to go toe to toe with the guys there actually expecting a punch.
I hope this guy gets what's coming to him.