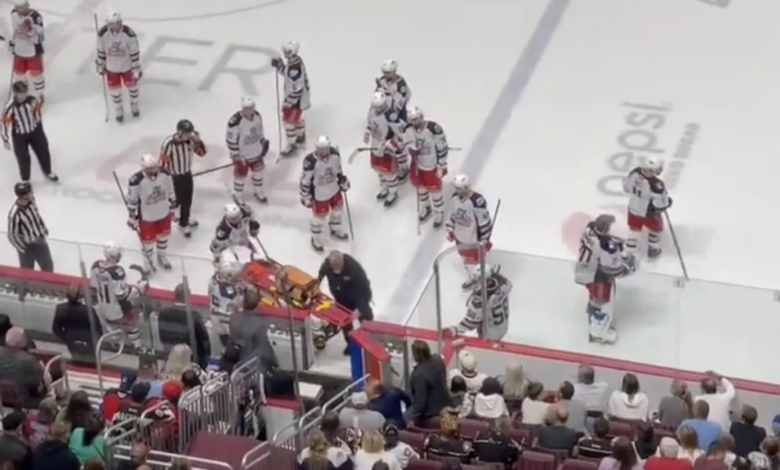 A Hartford Wolf Pack player passed out during a playoff game against the Hershey Bears.
After being traded from the Avalanche earlier this year, Anton Blidh, who plays on a two-way deal with the New York Rangers, passed out with less than three minutes remaining in the opening frame.
Blidh, who has played in 84 NHL games in his career, was carried off the ice on a stretcher after it appeared that he was unable to do so on his own.
Hartford and Hershey went to an early intermission, and the final 2:39 of the first was decided to be added on to the second period.
A medical issue on the Wolf Pack bench has paused this game. Period 1 has been halted with 2:39 to go. We'll play the final 2:39, take a one-minute break, then play period 2.

We'll provide an update for you when we have one.

— Alex Thomas (@AlexThomasHWP) May 11, 2023
According to the Wolf Pack's Twitter, Blidh miraculously returned to the game in the second period after receiving medical attention.
UPDATE: Anton Blidh received medical attention for a non-life threatening upper body injury out of an abundance of caution. He has returned to play.

— x – Hartford Wolf Pack (@WolfPackAHL) May 11, 2023
Many unfortunate incidents such as these have occurred in hockey, and thankfully, the best outcome was had.