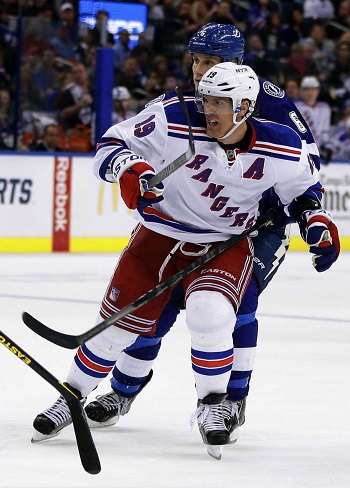 Richards Staying…For Now
-The New York Rangers announced this past Friday that they would not use their compliance buyout this off-season on F Brad Richards. If they had used it, it would have cleared over $6 million in salary cap space. Short of the 33 year-old having a monster season, I would bet the farm that they use the compliance buy out on him next off-season (when they need to resign G Henik Lundqvist, F Ryan Callahan, D Dan Girardi and others). Keeping Richards around means they won't be active in free agency in 2013. They'll need to use their remaining cap space on keeping D Ryan McDonagh, F Carl Hagelin, and C Derek Stepan in New York City. Just because they won't be active in free agency doesn't mean they won't be making trades…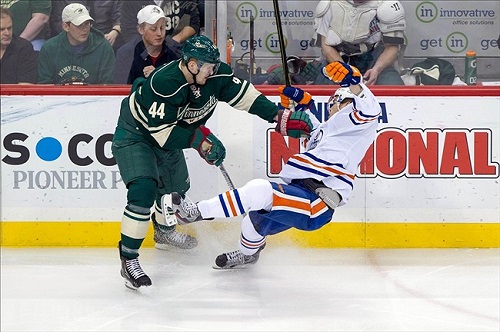 Justin Falk Is a Ranger
-In a move that happened right before the start of the 2013 Draft, the Rangers acquired Minnesota Wild D Justin Falk for F Benn Ferreiro and a 2014 6th round pick. The 24 year-old Manitoba-native recorded three assists, 53 hits, and 40 PIMs in 36 games this past season. If the Rangers retain McDonagh, they have their top six defenseman. If Falk and the Blueshirts can get a deal done (he is also a RFA), he would be the first option if someone gets hurt on the blueline.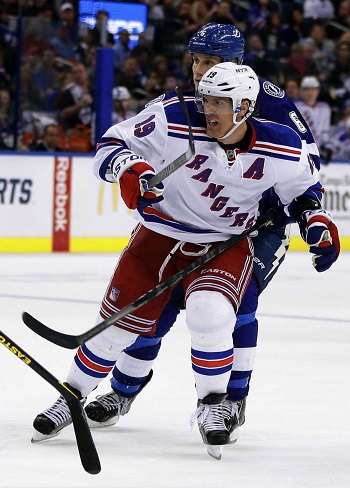 Draft Recap
-Glen Sather and the rest of the Rangers didn't have much to do early in the draft on Sunday. They traded their first round pick to Columbus in the Rick Nash trade (19th overall – the Blue Jackets took LW Kerby Rychel) and sent their 2nd round pick to San Jose in the Ryane Clowe trade (49th overall – the Sharks took LW Gabryel Paquin-Boudreau). The Rangers had three 3rd round picks (C Adam Tambellini – 65th overall, LW Pavel Buchenivich – 75th overall, LW Anthony Duclair – 80th overall), one 4th round pick (D Ryan Graves – 110th overall), and one 6th round pick (G – Mackenzie Skapski – 170th overall)