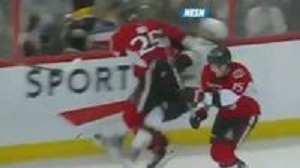 Chris Neil dishes out a huge hit on Johnny Boychuk early in the 3rd period of Saturday's game (2/25/12).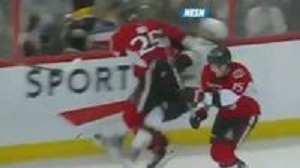 Take a look at that hit:
Now it's your turn to RATE THAT HIT (RTH)!
1 for "I'm not impressed" and a 10 for "Wow, that's an absolutely bone crushing hit!" Vote Below:

Loading ...