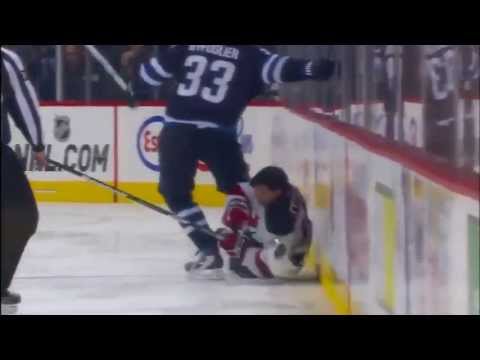 Last night, the winless New Jersey Devils took on the Winnipeg Jets in search of their first victory of the season.
However, it was more of the same for the Devils as the Jets blanked them 3-0 and Dustin Byfuglien dished out a rocking hit to Peter Harrold early in the 3rd period.
Checkout the hit for yourself:
Now it's your turn! Give it a 1 for "I'm not impressed" and a 10 for "Wow, that's an absolutely bone crushing hit!" Vote Below:

Loading ...