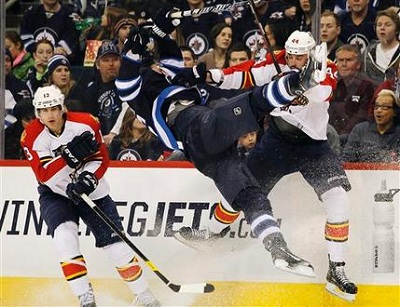 Erik Gudbranson sends Blake Wheeler to the ice with a crushing check! Speaking of crushing, the Winnipeg Jets CRUSHED the Florida Panthers 7-0 to now only sit 2 points back of the division lead (3/2/12). This southeast division race between the currently leading Panthers and trailing Jets and Caps is getting a whole lot more interesting with only 20 or so games left in the season.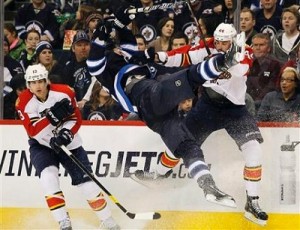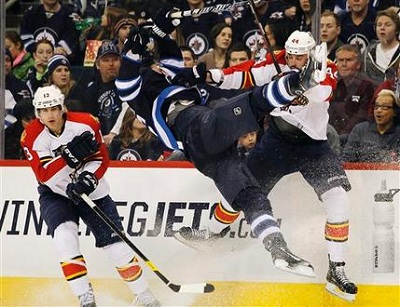 Here's that very hit:
Now it's your turn to RATE THAT HIT (RTH)!
1 for "I'm not impressed" and a 10 for "Wow, that's an absolutely bone crushing hit!" Vote Below:

Loading ...