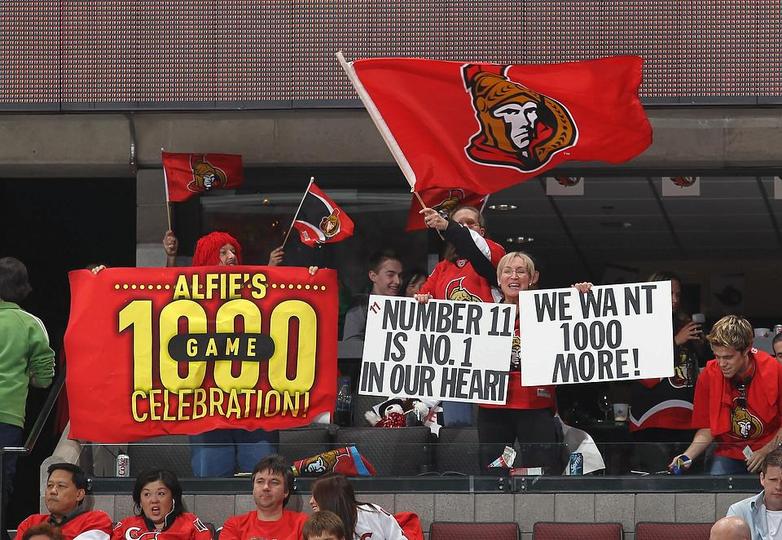 It was a beautifully scripted night for Daniel Alfredsson.
In his first game in Ottawa after signing with Detroit, the Red Wings won 4-2, and it was Alfredsson who scored the empty-net insurance marker. Prior to the game, the Ottawa Senators organization paid tribute to his 17 years of service in Ottawa, on and off the ice. Fans cheered in a three-minute ovation for the former captain before puck drop.
"He got the respect that he deserves," said Senators captain Jason Spezza. "The fans were great supporting us the rest of the game. It would've been nice for us to tie it up."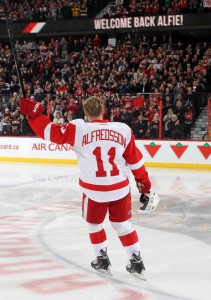 For head coach Paul McLean, it was just another game, and he didn't embellish following the loss.
"I thought we were better in a lot of areas, but the end result's not good enough," he said.
The team was given one penalty to the Red Wings' four, and they kept Detroit below 25 shots, two feats that would've been rare across the Senators first fifteen games of the season.
But the team didn't capitalize on their chances. The Red Wings did.
"I think the big part of the game was the second period when we had power plays… I think we had four power plays and four shots," said McLean. "They catch us on three line changes and they get the odd-man rush and they don't miss."
The Ottawa Senators are usually logistically responsible when it comes to timing of line changes, but on Sunday night, they seemed unaware and sluggish.
"Our lack of execution makes us a slower team, and it forces you to play more in your own zone and we've been through this over and over again," said McLean, who also noted that he had no issues with goaltending.
"We need to be harder, and that might be harsh to say – we could look at the stat sheet and say it flatter just a little bit … at the end of the day, we didn't do enough to win."
"We have to be better" has been this team's mantra since its inconsistencies were first recognized. Now 27 games into the season, one may start to wonder if this is what the team will be like for the remaining 55. They currently sit seven points back of the next seed in the Atlantic division, 14 points out of first, and seven points out of a wild card.
McLean said that, if this is who they are, they need to work at it. And based on the team's available budget, additions will be hard to come by. If this is the case, they do need to work at it, and with what they've got.
Meanwhile, Daniel Alfredsson and the Detroit Red Wings are now three points back of the Boston Bruins for the eastern conference lead.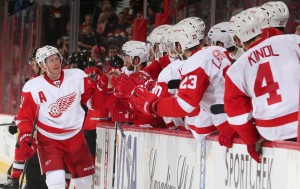 DEC. 2 – The Ottawa Senators have sent down defenceman Mark Borowiecki and forward Derek Grant to the Binghamton Senators. They've recalled forward Mike Hoffman. Hoffman is currently second among all AHL players in scoring with 11 goals and 15 assists in 21 games. The Ottawa Senators will now travel to Florida to face the Panthers and Tampa Bay Lightning.