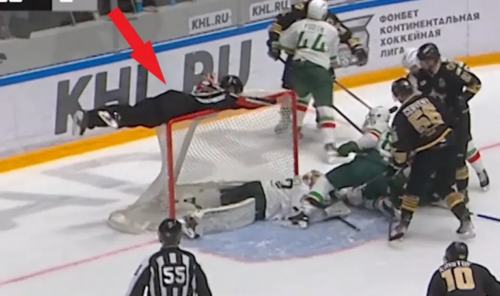 When a referee is featured, it is usually because he has done something wrong.
This is not one of those instances. Yesterday, during KHL action, a referee decided he needed to do everything he could to ensure he made the correct call.
The referee stepped in when the game between Admiral Vladivostok and Ak Bar was tied at zero.
With one of the teams pressing at the goal line, the referee jumped up onto the net to ensure he had a clear view of whether or not the puck had crossed the line.
Gotta. Make. A call. #GagarinCup pic.twitter.com/3OTkivqvJR

— KHL (@khl_eng) March 20, 2023
The referee's vantage point allowed him to ensure that the puck never crossed the line.
The game eventually went to overtime and ended with a 1-0 final score.
It's refreshing to see a referee go out of his way to ensure he made the correct call.