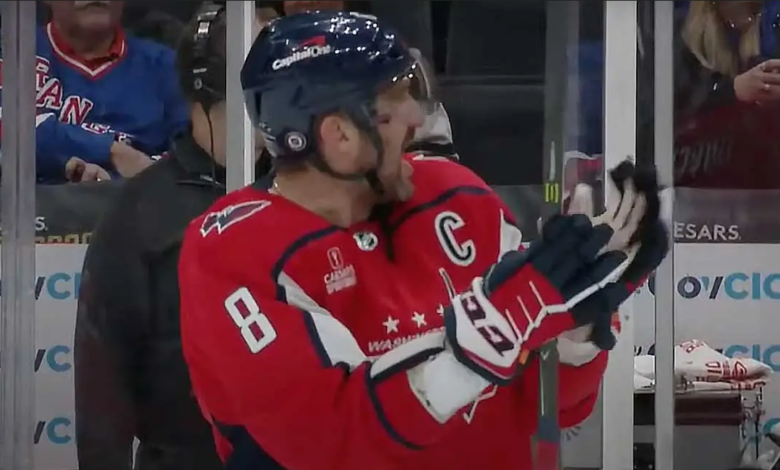 The rivalry between the New York Rangers and the Washington Capitals reached a boiling point today when Caps captain Alex Ovechkin expressed his displeasure with the referees.
A heated exchange between Rangers and Capitals players occurred in the third period, culminating in Ovechkin's ejection from the game. Witness the mentioned moment for yourself:
Ovi sarcastically applauded the official after being asked to leave the game 😳 pic.twitter.com/FauBDoPACV

— B/R Open Ice (@BR_OpenIce) April 2, 2023
While Ovechkin is known for his aggressive style of play, we rarely see him visibly irritated to the point of mocking the officials as he exits the ice.
It's certainly unusual to see Ovi ejected from a game. The officiating must have been particularly suspect for the 37-year-old veteran to react so passionately. The escalating rivalry between these two teams will undoubtedly be something to watch into next season.