Featured
Reflection and Remembrance: Humboldt's Plans to Honor Victims of Broncos Crash on April 6th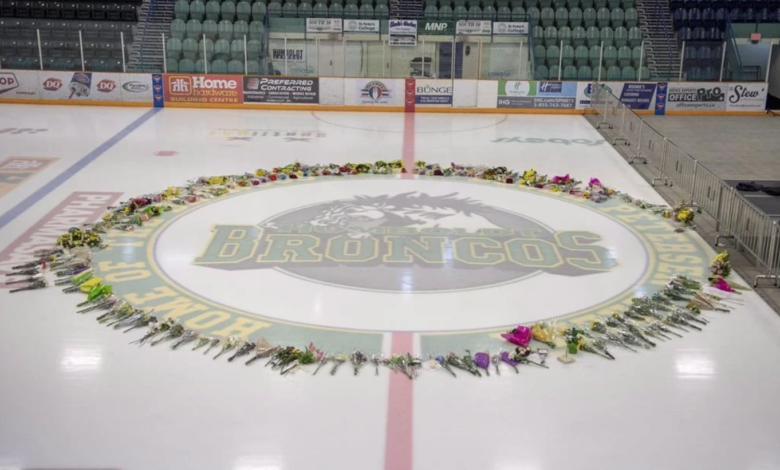 The bus collision involving the Humboldt Broncos hockey team, which killed 16 young hockey players and wounded 13, will take place on April 6 for the five year anniversary.
At the crossroads of Highways 35 and 335 in April 2018, a semi-truck struck the hockey team's bus at the scene.
Mayor Michael Behiel proclaimed April 6 as "Humboldt Broncos Day" throughout the city to honor the incident. Behiel has proclaimed the following day, April 7, as Green Shirt Day in Humboldt.
It honors the efforts Logan Boulet and his family have made to promote and raise money for organ and tissue donation.
In the Elgar Petersen Arena, memorial videos will be shown in remembrance of the collision day, and online resources will be available for others in the province who were also impacted by the tragedy.
Together with the city, the families of the 2017–18 Humboldt Broncos team are helping to prepare for the arena event. Activities will be comparable to those from the previous year in recognition that a low-key approach to the day would be appreciated last year, according to family surveys.
"The Elgar Petersen Arena will be open to the public to come and go as they wish to pay their respects and reflect from 4:45 p.m. to 5:30 pm. During this time, a compilation of videos will be played on the Jumbotron for those who choose to attend," said a news release from the city.
The Humboldt Broncos Memorial Page and the city Facebook page both have videos from a playlist.
The bells at St. Augustine Church will ring 29 times at 4:50 p.m. to commemorate the victims of the tragedy and the passengers on the bus.
A moment of silence will be held to remember those who didn't walk away.