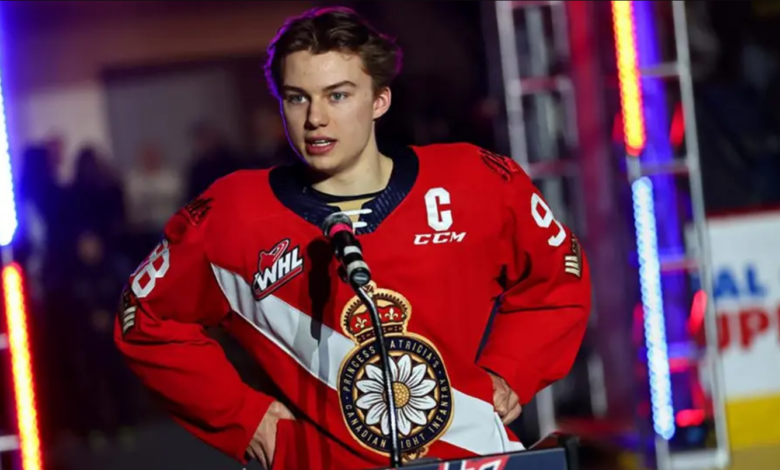 Hockey fans were anticipating which team would have the best chance of selecting Connor Bedard, who was anticipated to go first overall, for the whole 2022–23 season. However, there were already rumors that the generational talent may pull an Eric Lindros at the NHL Draft.
Throughout the course of the season, Bedard's name would occasionally trend next to Lindros', giving the impression that the presumed first-round pick could pick his own team. Conversations resumed on Monday night after the Chicago Blackhawks won the draft lottery, according to rumors that the young forward wanted to play exclusively for the Vancouver Canucks. We all remember back in 1991 when despite Lindros claiming before the selection that he would hold out and refuse to play for Quebec, the Nordiques took him first overall. He was traded to the Philadelphia Flyers in a significant deal.
However, Dante de Caria, the voice of the Regina Pats spoke on the air of CHGO Blackhawks about Bedard and he finally sounded off on the possibility of the Pats superstar pulling an Eric Lindros.
"I think he's happy to play for any organization and any franchise and I really do believe from the bottom of his heart and the bottom of my heart. His dream has been to play in the NHL. He's a hockey guy, he loves hockey, like there was that report the other day that he, on the night of the lottery, was playing street hockey with kids outside. That's Connor. That's just the guy he is.
"He was getting some questions throughout the year 'are you going to pull a Lindros?' 'Is that something you thought about?' he kind of laughed, like of course not."
We can all stop this "pulling a Lindros" nonsense.

From @Diamond_Dante on @CHGO_Blackhawks talking about Connor Bedard's character #Blackhawks pic.twitter.com/A5avNS33Ai

— Mario Tirabassi (@Mario_Tirabassi) May 10, 2023
We can all stop this "pulling a Lindros" nonsense.
"I don't know where that came from," to which the hosts quickly pointed to the internet.
It prompted de Caria to explain how Bedard is not on social media and none of what he said or hinted at during the season could lead to him asking for a trade at the NHL draft in June.
"In fact, Connor is not a social media guy at all: he doesn't have Tik Tok, he doesn't use Twitter, rarely uses Instagram. This is somebody that if you're ever around him, you never see him on his phone. Like ever."
What a guy. Who will be a Blackhawk soon enough.