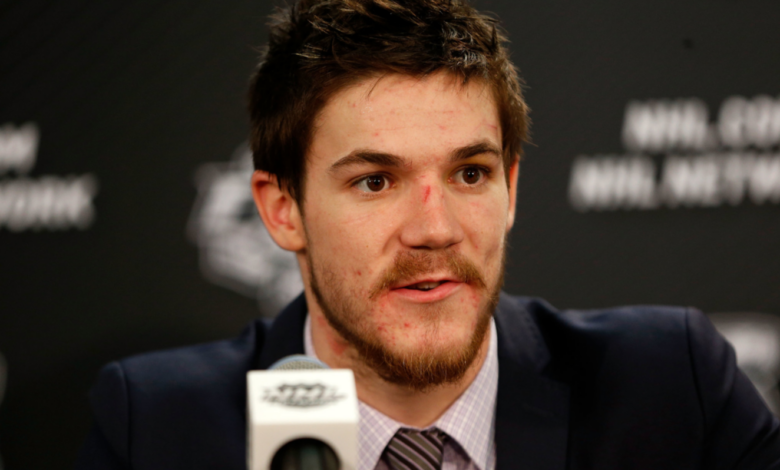 Former Blackhawks forward Andrew Shaw discussed the sexual abuse incident in Chicago on the Raw Knuckles podcast on Wednesday, tarnishing the 2010 Stanley Cup champions' reputation.
However, many people will be offended by what Shaw said.
"I have nothing bad to say about Kyle but it's a shame something like this had to go that far when it could've been nipped in the bud pretty quick, from upper management and HR; it should have nothing to do with the players and the coaching staff," Shaw said. "As a 20 year old, I would've never put myself in the situation Kyle was in.

"Obviously, I don't know what was going on with Kyle, but he put himself in a bad situation."
The Beach discussion began when presenter and former NHL enforcer Chris Nilan expressed displeasure with how former Blackhawks coach Joel Quenneville was punished for his role in the incident. Milan does not believe that the head coach should be removed from the game.
When news of the lawsuit leaked, Quenneville and previous general manager Stan Bowman both resigned from their positions. Beach filed a lawsuit in May 2021, accusing former Chicago video coach Brad Aldrich of sexual assault during the team's Stanley Cup win in 2010.
It was then discovered that Blackhawks management gathered and chose not to confront the event until after the playoffs, at which point the club's human resources director gave Aldrich the option of resigning or being fired. While Quenneville said that he was unaware of the charges, he was alleged to be present during the aforementioned meeting.
When the Blackhawks won the title in 2010, Shaw was not a part of the team, but he did play and live with Beach while they were teammates with the Rockford Icehogs, Chicago's AHL affiliate.
"I lived with Kyle in Rockford, he was great to me, he helped me pay rent in my first two months, and he paid for my groceries for a couple weeks until I got a paycheque in me," Shaw added.
And yet, he persisted in stating what he said yesterday despite that?
This won't go over well with anyone.