Featured
Minnesota Wild
Ryan Reaves Doesn't Take Insults Lightly: Threatens Rookie Who Called Him "Fake Tough Guy"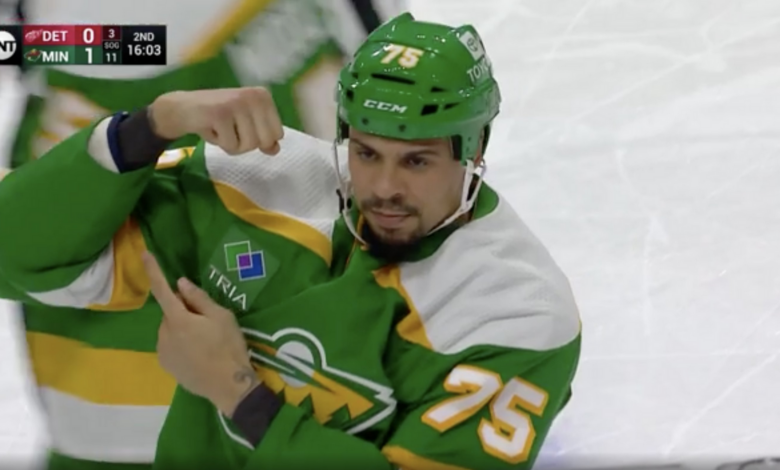 Rookies rarely call out veterans in the league, especially ones with such a reputation as Ryan Reaves.
It's difficult to make a name for yourself in the NHL, and making enemies with one of the most feared fighters isn't always a good idea.
As the Minnesota Wild's season came to an end and they began to prepare for a playoff run, the players met with the media to share their thoughts. Rookie defenseman Brock Faber, who recently joined the team from the NCAA, was asked about the locker room, with which he appears to be getting along well.
The blue liner made a few noteworthy remarks about his new teammate Ryan Reaves, calling him a "fake tough guy."
"Yeah he's not that scary though… fake tough guy," – Brock Faber
Unfortunately for Faber, Reaves overheard the remark and responded with his own chirp for the rookie.
"You better hope I re-sign here," –Ryan Reaves
10/10 will not mess with Reavo #mnwild pic.twitter.com/HcBANCdHqj

— x – Minnesota Wild (@mnwild) April 15, 2023
Reaves clearly does not like having his reputation called into question, and he will not hesitate to prove it if he ever finds himself on the opposite end of the ice as Faber. It's unclear whether the remark was made in jest or not, but Reaves certainly knows how to get people's attention!