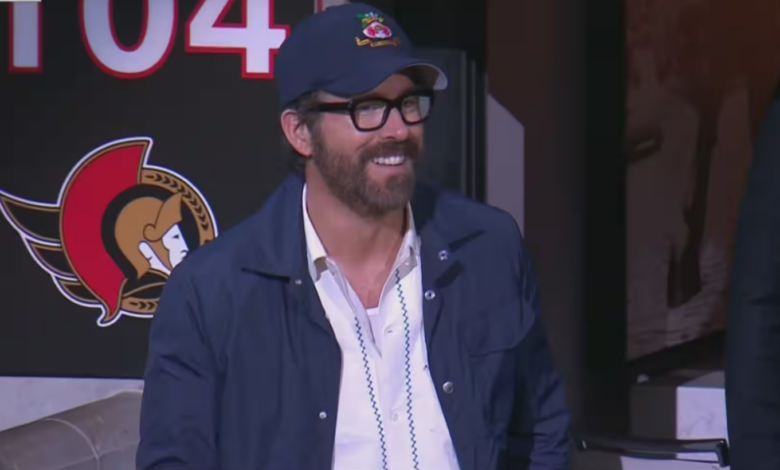 If you pay close attention to hockey, there's a good chance that you've heard about Ryan Reynolds' ambition to acquire a minority stake in the Ottawa Senators. The actor and business guru has considerably greater possibilities as the bidding process for the team progresses.
Ryan Reynolds and his business partners at the Remington Group are reportedly ready to make an offer for the Ottawa Senators that is more than $1 billion USD, according to a recent story by Bruce Garrioch of the Ottawa Sun. The Senators and their supporters may soon be under new ownership, which is tremendous news.
Ryan Reynolds and Remington Group prepping billion dollar bid for Senators, via @ottawasuncom https://t.co/kgHz1kEO25

— Bruce Garrioch (@SunGarrioch) April 28, 2023
Last week, Reynolds spoke with a CNBC reporter to provide an update on the bidding procedures and discuss how they differ from his experience with the football team he owns in the UK, Wrexham F.C.
"I wasn't an expert in, I'll call it soccer for our American audience, but I've adopted it as football and rightfully so. The thing I think we did do well with Wrexham FC is We don't have a large moat around us of publicists, lawyers and other personnel. We're pretty accessible and accountable to both the community and the club. If you're going to grow the club, you have to be in tandem and be able to grow that community." – Ryan Reynolds
Reynolds and the Remington Group still have some work to do as there are at least six other bidders who are interested in purchasing the Senators. Senators supporters should be thrilled at the prospect of Reynolds owning their team after everything that he accomplished in transforming Wrexham F.C. from a bottom-feeder into an internationally recognized team.