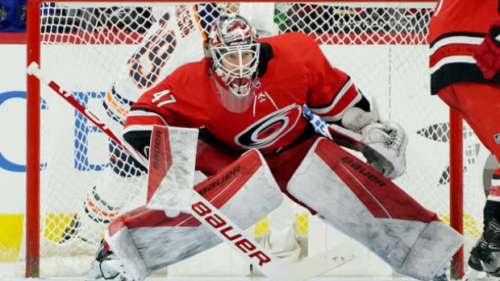 The San Jose Sharks sign James Reimer to a 2-year, $4.5M deal with a $2.25M AAV.
Reimer in San Jose, two years, $2.25M AAV https://t.co/UKBjmKzJ7H

— Pierre LeBrun (@PierreVLeBrun) July 28, 2021
A fourth-round pick (No. 99) by the Toronto Maple Leafs at the 2006 NHL Draft, Reimer made his NHL debut as a replacement for Jonas Gustavsson against the Atlanta Thrashers on Dec. 20, 2010.
He made his first NHL start Jan. 1, 2011, a 5-1 win against the Ottawa Senators. Reimer won four of his first five starts and took over as the Maple Leafs' No. 1 goalie for the remainder of his rookie season.
In 2013, Reimer became the first goalie since Ed Belfour in 2004 to lead Toronto to the Stanley Cup Playoffs, where he had 3-4 record, 2.88 goals-against average and .923 save percentage.
Reimer was traded to the San Jose Sharks on Feb. 27, 2016 and served as their backup goalie for the remainder of the season. He signed a five-year contract with the Florida Panthers on July 1, 2016 and won an NHL career high 22 games in 2017-18.
He was traded to the Hurricanes for goalie Scott Darling and a sixth-round pick in the 2020 NHL Draft on July 1, 2019.