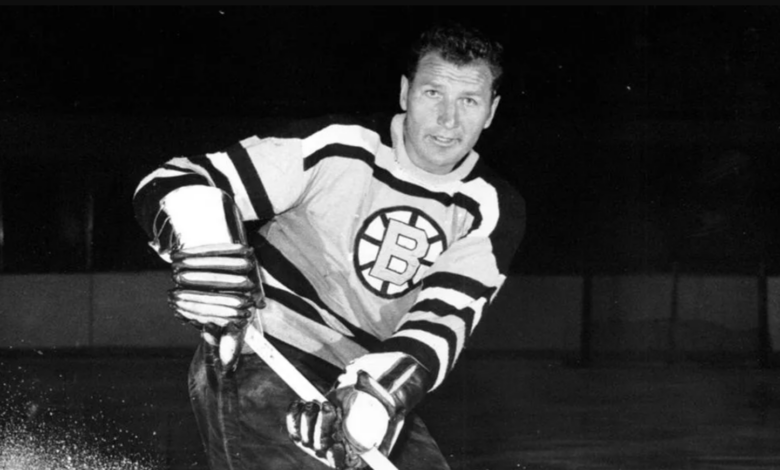 Vic Stasiuk, 93, passed away on Monday, according to the Boston Bruins, which is some very sad news in the hockey world.
Stasiuk started his NHL career with the Chicago Blackhawks in the 1949–50 season, and he remained with them for a portion of the following year until being dealt to the Detroit Red Wings.
Stasiuk was traded to the Boston Bruins after spending portions of five seasons there. There, he joined Johnny Bucyk and Bronco Horvath to form "The Uke line." Due to the fact that all three players were of Ukrainian descent, they were known as "The Uke line."
The native of Lethbridge played for the Bruins for portions of six seasons, and in 1961, he was traded back to Detroit, where he would play his final few NHL seasons.
Stasiuk had 437 points in 745 NHL games throughout the course of his career (183 goals, 254 assists), and he added 34 more in 69 Stanley Cup Playoff contests. With the Detroit Red Wings, he won the Stanley Cup twice, in 1952 and 1955.
After retiring, Stasiuk shifted his attention to coaching, and from 1969 to 1973, he served as the head coach of the Philadelphia Flyers, California Golden Seals, and Vancouver Canucks in the NHL.
During this trying time, our thoughts are with the Stasiuk family.
https://twitter.com/NHLBruins/status/1655640650547621889/photo/1