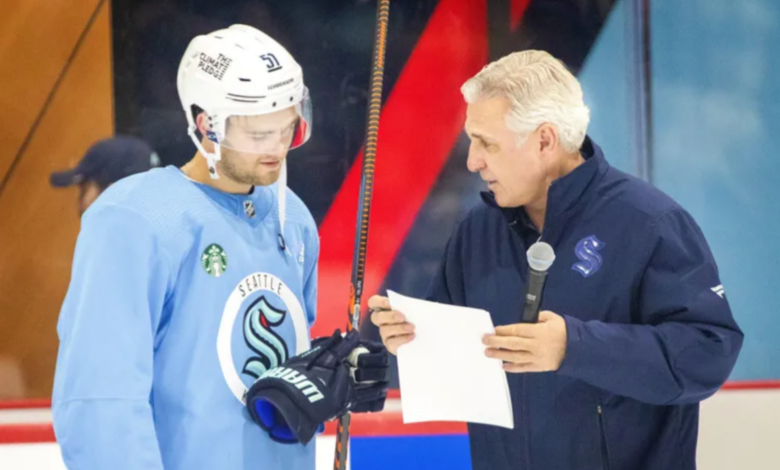 In the NHL entry selection last year, Shane Wright was projected to go first overall, but a bizarre series of events caused him to fall to fourth. Ron Francis, the general manager of the Kraken, had some criticism for the young player after a rollercoaster season in which he was often benched in the NHL, scorched in the AHL, won gold with Canada at the World Juniors, and then returned to the OHL to conclude the season.
Ron Francis was recently questioned about Shane Wright and the probability that he will remain in the NHL rather than being demoted next season. Francis gave a chilly response, saying the following.
"Going to come down to Shane and how hard he works in the summertime" – Ron Francis
While this is true, Francis was primarily to fault for the poor management of Wright's first year of growth following the selection.
Wright will probably hear people describe him as a bust if he is unable to make it in the NHL. Since elite prospects are expected to play in the NHL as quickly as possible, another year in the OHL after dropping three spots in the draft may significantly harm his confidence and his chances of making the NHL.
For Wright's sake, let's hope he can pull it all together and have a prosperous year the next season.