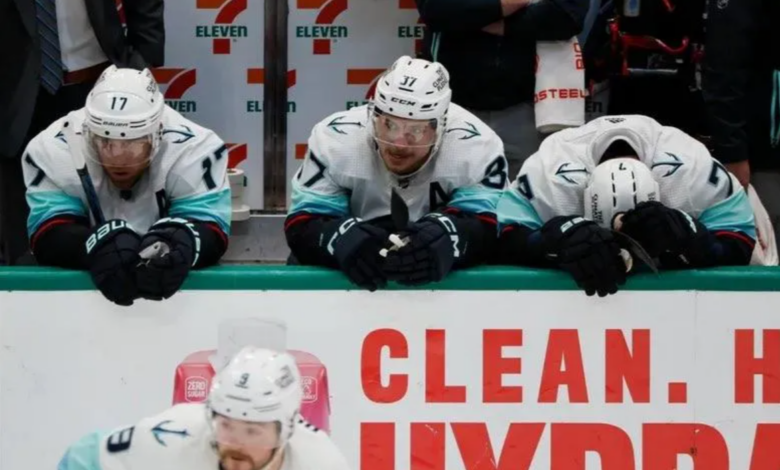 After a crushing game seven loss to the Dallas Stars, the Kraken have made a roster move.
Jesper Froden only participated in one game for the Kraken during this year's playoffs, but he is still a valuable addition for clubs wanting to bolster their depth.
This season, the 28-year-old in the AHL went over a point per game and erupted.
The overager could carve himself out a full-time NHL role next season, and may find himself changing destinations tomorrow at 3PM.
Waivers: Jasper Froden (SEA)

— Renaud Lavoie (@renlavoietva) May 16, 2023