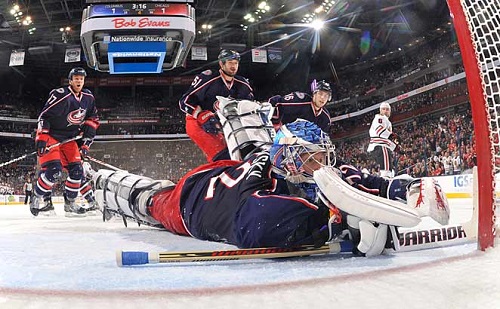 Columbus Blue Jackets fans are breathing a sigh of relief.
The Blue Jackets have re-signed the Vezina winning goaltender to a two-year deal, the club General Manager Jarmo Kekalainen announced early Monday morning.
"Re-signing Sergei Bobrovsky was a top priority for our organization and once again ownership has given us the resources to build a winning team. Bob is a terrific player and an outstanding young man with a work ethic that is second to none and was a well-deserved winner of the Vezina Trophy this season as the NHL's top goaltender," said Kekalainen. "He was a big part of the progress we made last season and we expect him to play an important role in the growth of our team.

"With the signings of Bob and Artem Anisimov, as well as the addition of the players we selected in the draft, we feel very strongly about the direction our organization is headed and we'll continue to work in the days, weeks and months ahead to move our team forward."
The Blue Jackets have not disclosed the terms of the deal, but according to TSN's Bob McKenzie the deal will have a cap hit just under $6 Million. The goaltender commanded a high asking price after he posted a 21-11-6 record, 2.00 goals against average, and .932 save percentage in 38 games for the Blue Jackets. The effort was enough to be recognized as the best goaltender in the league, winning the Vezina trophy.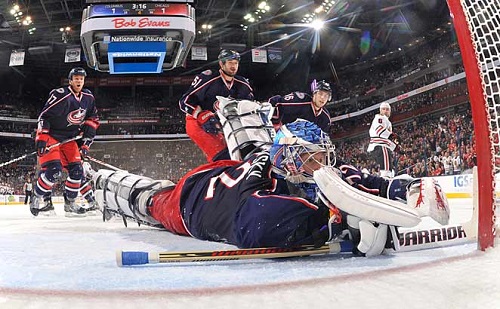 The KHL made an offer that may have also bumped his asking price. The deal was rumored to be worth $10 Million, however Bob has chosen to remain in Columbus.
"I'm very happy to be a Columbus Blue Jacket," said Bobrovsky. "My wife and I really like Columbus and the fans have been very nice to us and supportive of our team. I'm looking forward to the season and working with my teammates to help us to our goal of winning a Stanley Cup."
Columbus hasn't always been a team that was a desirable destination for players. The team is finally making the right moves and looking ahead toward a bright future which is enticing it's key players to stick around. It was announced several days ago that the club had come to terms with their first line center Artem Anisimov who has signed a three-year deal worth $9.85 Million.
In the 2013 NHL Entry Draft held Sunday in New Jersey, the Blue Jackets had three 1st-round picks. Alexander Wennberg, Kerby Rychel and Marko Dano were selected at 14, 19 and 27th overall. The three players are forwards and are looking to make an impact with the club as soon as possible. They join several other prospects that were previously drafted by the Blue Jackets, including defenseman Ryan Murray and center Boone Jenner.