Featured
Shark Tank Star Robert Herjavec Rescues Former Pro-Hockey Player & His Family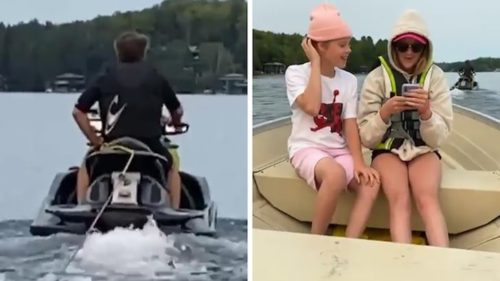 The sun was setting and the family was not in a boat meant to be on the water at night. They were out of gas and basically stranded.
Herjavec tied a rope to his jet ski and towed them back to safety. He posted a video about the incident on his Instagram, and Lawson's wife also gave an online salute (see below).
https://twitter.com/murphy_yvonne/status/1422736451624599556
Lawson played pro hockey for 12 seasons — the first seven in North American minor leagues and the rest in Russia, including two season in the country's elite KHL. His best season was in 2002-03, when he led the the East Coast Hockey League's Fort Wayne Komets to a division title.
View this post on Instagram