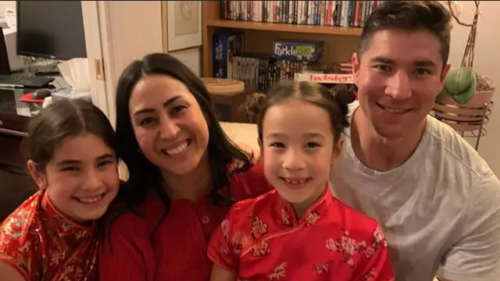 Last night, we were saddened to report the untimely death of former Dallas Stars forward Raymond Sawada.
The 38-year-old died of a heart attack Monday evening while playing hockey.
Sawada grew up in Richmond and attended Cornell University before signing a two-year contract with the Stars. He returned to Richmond after his NHL stint and also worked as a firefighter in Burnaby.
The death of Sawada, according to Richmond Sockeyes President Doug Patterson, was a traumatic blow to the community. According to Global News, the president revealed tragic details about Sawada's final day.
"It was his oldest daughter's birthday yesterday," he said. "He's celebrating her birthday, then going off to hockey and poor fella doesn't return home to his family. It's just devastating and it's just been really tough on all of us."
That is heartbreaking to read…
Knowing how Patterson grew close to the family and how his and his wife's families have a long history in Richmond was especially touching.
"Nicole's family, the Sawada family are both longtime Richmond families," Patterson added. "When this something like this happens, it just it really just rocks the community."
If you would like to help in any way, a GoFundMe page has been set up for Sawada's family, which includes his wife Nicole and their two daughters, Victoria (9) and Charlotte (6).
"For the girls and Nicole, losing their dad and husband is going to leave a sad mark on their hearts and make for a long road ahead," organizer Brianne Sameshima wrote on the page.
May he Rest In Peace, and we send our thoughts and prayers to his family and friends.