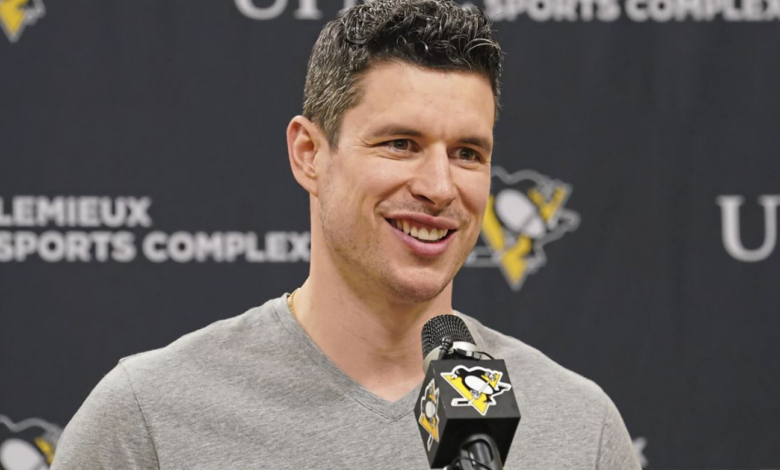 Sidney Crosby has made it apparent that he wants to end his career in Pittsburgh alongside his two teammates and closest friends, Evgeni Malkin and Kris Letang.
Sidney Crosby, the team's captain, discussed his, Evgeni Malkin, and Kris Letang's futures with the Penguins a few days after they were eliminated from postseason contention.
We're all on the same page. We want Sidney Crosby to be a Penguin for life. pic.twitter.com/ZgyY8799GS

— Pittsburgh Penguins (@penguins) April 15, 2023
Crosby's future as a Penguin was also discussed by Dave Beeston, executive vice president of the Fenway Sports Group, which owns the Penguins.
Dave Beeston on how important it is to Fenway Sports Group that Sidney Crosby doesn't ever leave Pittsburgh: "It's very important that Sidney Crosby never plays in another uniform other than the Pittsburgh Penguins."

— Pittsburgh Penguins (@penguins) April 14, 2023
Evgeni Malkin and Kris Letang's futures as Penguins were in question before both re-signing with the team in 2022. Malkin expressed publicly how crucial it is for him to continue playing his entire career in Pittsburgh.
"'If this team wants new blood and young guys and they say to me to move on, we will see…I believe in my agent and I trust him. I want to stay here. I want to play in the NHL… I hope I stay here. I hope I retire here,' Malkin said," days before signing a 4 year, $24.4M contract extension with Pittsburgh.
Both Crosby and Letang were drafted by the Penguins in the 2005 NHL Draft, with Crosby going first overall and Letang going 62nd overall. Malkin was drafted second overall by the Penguins in the 2004 draft.