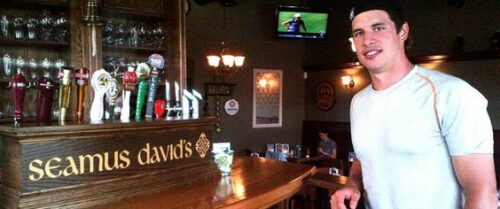 During games, Alexander Ovechkin is infamous for his peculiar drinking habits. He consumes Pepsi on the bench in between stints on the ice, as we've already mentioned. We recently discovered that he is not the only player with an odd drinking pattern.
Crosby has his own drinking strategy, according to his former teammate Jean-Sébastien Dea.
"When he goes to drink his drinks in bars, he'll take them in a coffee cup. That way, you don't get the impression that he's drinking. […] He has the right to drink, like anyone else, but it's a good trick! It's a veteran move!"
Even though it isn't on the ice, it still counts! We adore the fact that Crosby is the consummate veteran.