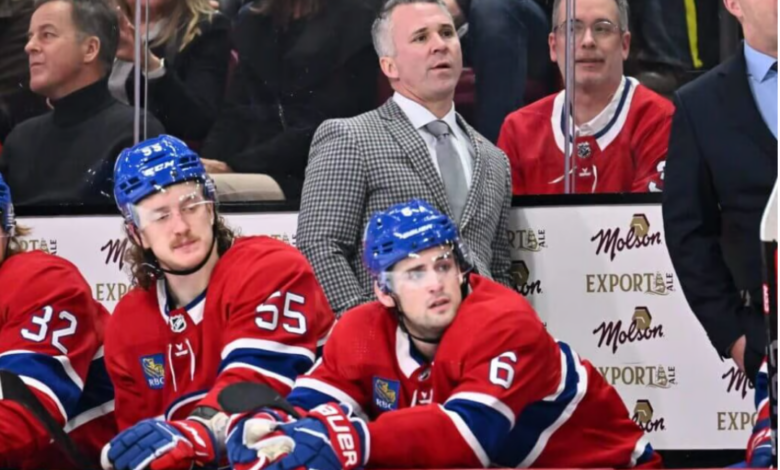 The word fan comes from the Latin (fanaticus) and French (fanatique) roots of the word fanatic, and we have seen fans become a little overzealous when it comes to getting a moment with the celebrity or player they have been idolizing from afar. That was exactly the case for one fan on Saturday night who was hoping for a special moment with legendary former NHL player Martin St. Louis.
St. Louis is currently the head coach of the Montreal Canadiens, and on Saturday night, St. Louis and the Habs faced his former team, the Tampa Bay Lightning.
Awww no I actually feel bad for her 😅

(Video 🎥: Sportsnet) pic.twitter.com/JrefE00SON

— /r/Habs (@HabsOnReddit) March 18, 2023
St. Louis turned down the fans' attempts to get his attention, emphasizing that he did not approve of being disturbed while coaching his team. This is, of course, the only response St. Louis could have had, given that he is in the middle of doing his job and the precedent that allowing the fan to take the selfie she desired would set.
St. Louis has received some mild criticism for the way he handled the situation on social media, but in my opinion, St. Louis is known for being dedicated to his job and did what he does best.
Yeah I said the same thing, Marty isn't very generous with his time with young fans , damn shame

— EllenK (@KeefeEllen) March 19, 2023
This response from one fellow tweeter was pretty good:
He learned from his old coach 😂 pic.twitter.com/mgpkIbUP8M

— Muhammad Mujtaba Madad (@mujtaba_madad2) March 18, 2023