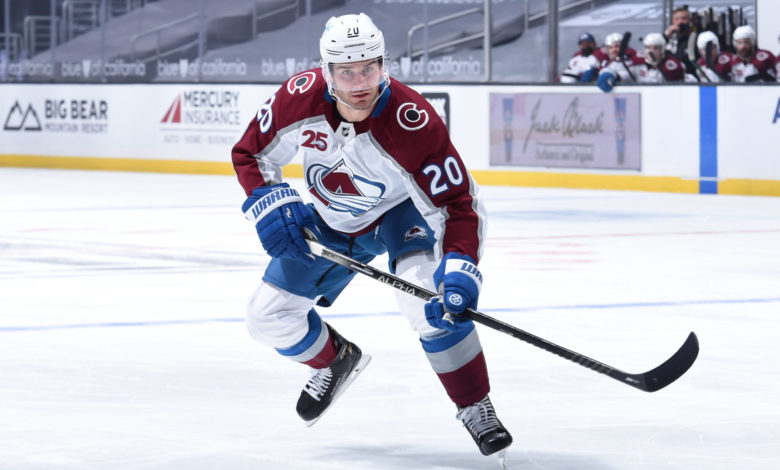 The St. Louis Blues have signed Brandon Saad to a 5-year, $22.5M deal with a $4.5M AAV.
Saad's vision came true on Oct. 7, 2011, when he made his NHL debut for the Chicago Blackhawks, who selected him in the second round (No. 43) of the 2011 NHL Draft. The native of Pittsburgh went on to establish himself as a consistent scorer with at least 23 goals in four of his first six full NHL seasons.
A strong skater with good instincts, Saad originally wanted to be a goalie but his mother talked him out of the idea, telling him he was too good and too fast a skater. The advice proved sound when Saad was accepted into the USA Hockey National Team Development program in 2008.
Saad transferred two years later to the Canadian Hockey League and played two years of major junior hockey with Saginaw of the Ontario Hockey League, where he produced 131 points (61 goals) in 103 games. He also represented the United States in the 2012 World Junior Championship, scoring one goal and five assists.
A Calder Trophy finalist in 2013, Saad finished his first season in the NHL tied for fifth in points among NHL rookies (27) and tied for third in assists (17) in 2012-13 and went on to share the lead among rookies in points with six (one goal) in 23 playoff games while helping Chicago win the Stanley Cup.
Saad also helped the Blackhawks win the Stanley Cup in 2015, finishing with 11 points (eight goals) in 23 games. He later played in the NHL All-Star Game in 2016 as a member of the Blue Jackets, who obtained his negotiating rights in a trade with Chicago on June 30, 2015, and signed him to a six-year contract on July 3, 2015. He tied for the Columbus lead with 53 points (31 goals, 22 assists) in 2015-16.
Saad was traded back to Chicago on June 23, 2017 and then played with the Avalanche in the 2020-21 Season.