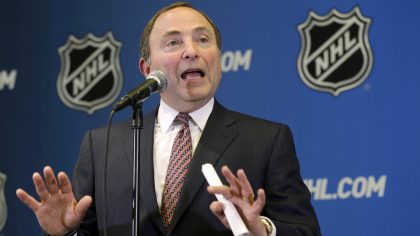 National Hockey League Commissioner Gary Bettman today released the following statement.
"The National Hockey League agrees with the decision tonight by Joel Quenneville to resign his duties as head coach of the Florida Panthers. In his former role as Chicago Blackhawks head coach, Mr. Quenneville was among several former members of the Club's senior leadership group who mishandled the 2010 sexual assault claim by former player Kyle Beach against the Club's then-video coach, Brad Aldrich. And, following a meeting with Mr. Quenneville that took place this afternoon in my office, all parties agreed that it was no longer appropriate that he continue to serve as Florida's head coach.
"I admire Kyle Beach for his courage in coming forward, am appalled that he was so poorly supported upon making his initial claim and in the 11 years since, and am sorry for all he has endured.
"We thank the Panthers' organization for working with us to ensure that a thorough process was followed. Given the result, there is no need for any further action by the NHL regarding Mr. Quenneville at this time. However, should he wish to re-enter the League in some capacity in the future, I will require a meeting with him in advance in order to determine the appropriate conditions under which such new employment might take place."