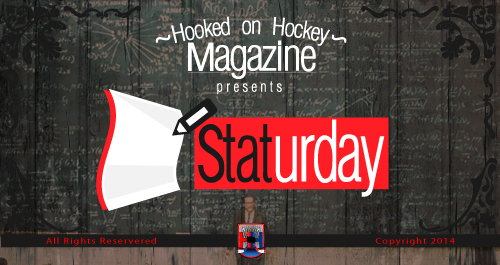 In light of the announcement for Seattle being awarded a new NHL franchise, the planned grilling of forwards and their effectiveness as a follow up to a goalie's Mendoza Line will be placed on the backburner for a little while.
These exciting times call for a bit of a Throwback Saturday (sorry to tread on your territory, Steve. You're still my guy!), and we will be exploring the first ever expansion, and reason the Toronto Maple Leafs have not won a Stanley Cup since 1967.
The spotlight on today's STATurday is on a few teams, some of which are no longer around. We will be talking about the first expansion from the Original Six, which includes the California Seals, Los Angeles Kings, Minnesota North Stars, Philadelphia Flyers, Pittsburgh Penguins, and St. Louis Blues.
Back in 1967, these franchises paid the whopping amount of $2,000,000.00 for an expansion fee (a far cry from Seattle's $650,000,000), which adjusted for inflation works out to just slightly less than the amount required to keep Phil Kessel and Sidney Crosby employed ($15 million). Since this is STATurday, we will be having a look at the statistical performance of the teams and will attempt to rank them in order from most successful to least successful from a variety of different factors:
1) Is the team still around?
We all know that the Los Angeles Kings, Philadelphia Flyers, Pittsburgh Penguins and St. Louis Blues are still playing, but to our younger readers, Minnesota did have a team prior to the Wild (which entered the league after a 2000 expansion that also included the Columbus Blue Jackets). The Minnesota North Stars played from 1967 to 1993 prior to moving to Dallas, where they still play.
The California Seals had a significantly less successful history, with the trouble beginning after the first season, when they were rebranded the Oakland Seals. The Seals franchise would change names about as often as Sean Combs changes his rap name, going by the Oakland Seals for three years before changing to the Bay Area Seals for a season, then settling on the California Golden Seals for six years before moving to Cleveland to form the Cleveland Barons. The Barons would then fold after two seasons.
I will also take into consideration near relocations that never happened; the LA Kings suffered through a bankruptcy in the mid-90s, the St. Louis Blues nearly relocated in the 80s, and the Penguins were rumoured to be a candidate for relocation to Hamilton in the early 2000s when Jim Balsillie was interested in getting into the franchise-owning business.
2) Overall record
Obviously, the California/Oakland/Bay Area (Golden) Seals would come out the worst here, as they had the briefest stint out of all these teams, so we will be taking into consideration their point percentage. We will also stop counting the Minnesota North Star's record after relocation, as the franchise fundamentally changed.
The team's lifetime performance is as follows: Win-Loss-Tie-Overtime Loss. Ranked in order for point %:
–> Philadelphia Flyers (1976-1371-457-160) 57.6%
–> St. Louis Blues (1815-1578-432-139) 53.0%
–> Pittsburgh Penguins (1735-1640-383-124) 51.2%
–> LA Kings (1501-1605-424-106) 48.6%
–> Minnesota North Stars (758-970-334; they relocated before overtime losses were awarded) 44.9%
–> California Seals (182-401-115) 34.3%
It is noteworthy that the Philadelphia Flyers' Point percentage makes it the third most successful franchise in NHL history (but really second, since Vegas only has one season's worth of a sample size).
3) Playoff appearances
A good measuring stick for a team's success is how many times they end up in the playoffs. We can also consider their performance in the playoffs, which will include finals appearances. We will consider cup victories separately.
In this category, St. Louis leads the charge with 41 appearances, and 3 trips to the finals; they are followed closely by the Flyers at 39 playoff appearances and 8 Stanley Cup Finals appearances; the Pittsburgh Penguins rank after with 33 playoff appearances and 6 Stanley Cup Finals Appearances; the LA Kings follow with 29 appearances and 3 trips to the Stanley Cup Finals. The Minnesota North Stars had 17 playoff appearances with two trips to the Finals, while the Golden Seals had 2 playoff appearances. In terms of win percentage while in the playoffs, Pittsburgh leads the way.
4) Stanley Cups
What separates a good team from a truly great team? Why, Stanley Cups, of course. The ultimate prize in hockey, and a symbol of supremacy in a particular year and a ticket to immortality;
Pittsburgh has the most out of this crop of teams with 5, followed by Philadelphia and LA with two each. No other teams from this expansion have captured the cup.
With all of those factors in mind, it would be easy to say that certain things are being overlooked, like how many great players played for the franchise; however, since this is a statistical analysis, some factors have to be overlooked to eliminate subjective opinion.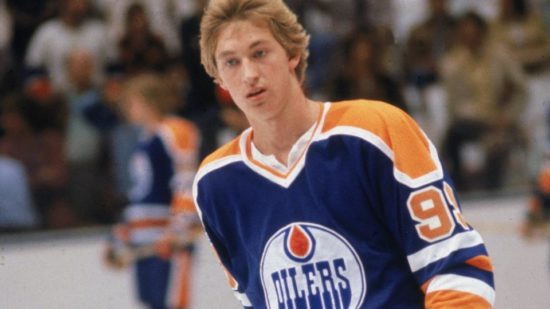 This brings us to an overall ranking of:
1) Pittsburgh Penguins (by strength of all of their cups)
2) Philadelphia Flyers (the second highest league win percentage cannot be overlooked, plus they have been the most stable franchise financially out of all of these)
3) LA Kings (narrowly beating St. Louis by virtue of two cup victories, despite having fewer playoff appearances and a lower point percentage)
4) St. Louis Blues
5) Minnesota North Stars
6) California Seals (not surprising at all, is it?).
Expansion fever is running high, so join us next week when we apply the same filter to the 1979-80 Expansion Class to see who reigns supreme.