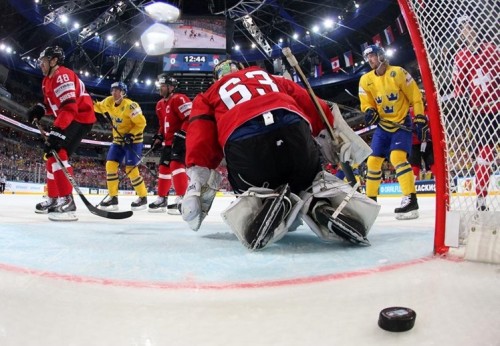 In the match between Sweden and Switzerland on Saturday Sweden managed to grab a goal in OT to get a win.
The first period left both team gaining more penalty minutes than points with a combined 8 minutes between the teams. Elias Lindholm got his second goal in the prelims and the first of the night for Sweden around seven minutes into the period.
When play resumed in the second period, none of the shots made by either team managed to result in a goal.
As soon as the third started, Simon Bodenmann tied it up for Switzerland. Switzerland had two power play opportunities in the third and were unable to claim a lead.
Halfway into overtime, Sweden's Filip Forsberg was able to win the game scoring his sixth goal of the tournament.
Sweden is two points behind Canada in the preliminary round and only has one game remaining. Sweden will play France on Monday. The top four teams from each group will move on to the next round.