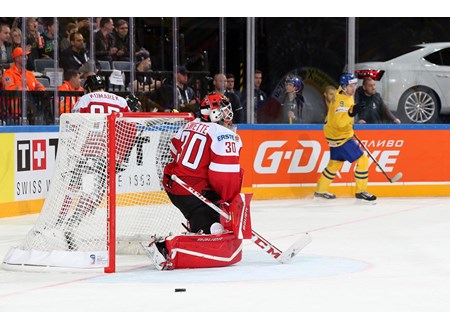 Sweden continues to dominate in the World Championships after defeating(more like destroying) Austria 6-1 on Sunday.
The superstar of the game is easily Filip Forsberg of the Nashville Predators, scoring three goals this game. In the first period alone Sweden scored three of it's six goals. After Filip Forsberg, both Oscar Klefbom and Anton Lander scored and it was within a minute of each other.
Sweden outshot Austria 41-17 this game. After being up 3-0 in the first period, Sweden scored another three goals in the second period. This period brought two more goals for Filip Forsberg and one for Elias Lindholm.
This 6-0 lead forced Austria to pull Rene Swette from the net and replace him with Bernhard Starkbaum before the start of the third.
The third period brought eight minutes of power play time for Sweden, none of which they were able to capitalize on. Anders Nilsson, with a save percentage of 94.12%, gave up only one goal and it was early in the third period.
The first line seems to be Sweden's most powerful line up, with Filip Forsberg, Loui Eriksson and Anton Lander as forwards and Oliver Ekman-Larsson and Oscar Klefbom on defense. Every member of this line registered a point in some fashion this game, and in some cases multiple points.
Not only did Sweden rack up the goals this game, but they also registered 18 penalty minutes, which is almost double the penalty minutes for the game against Czech Republic.
Sweden will attempt to continue their win streak on Monday when they play Latvia.