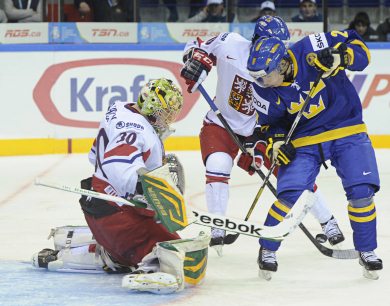 Defending WJC champs Sweden won over the Czech Republic today by a score of 4-1.
Sweden started off early in the first period, scoring their first goal only 2:16 into the game. Their second goal came quickly also, only 1:32 after their first. Sebastian Collberg was responsible for Sweden's first goal and had assists from Emil Molin and Mikael Vikstrand. Their second goal came from the stick of Elias Lindholm, with Mikael Vikstrand getting his second assist and Victor Rask getting his first.
Into the second period, Filip Sandberg found the back of the Czech's net quickly once again, making the score 3-0 for Sweden. The rest of the period was quiet, with no more scoring from either side.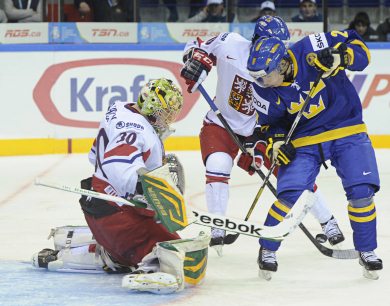 Once the third period began, Sweden had a slow start. Their fourth and final goal came from Filip Forsberg at the 12:07 mark. The Czech Republic held on, trailing 4-0, until Lukas Sedlak finally notched a goal with six seconds left in the period.
Sweden's first game was a success and they sit in second place behind Finland in Group A of the World Junior Championship. Their next game will come Friday against Switzerland at 7am ET.