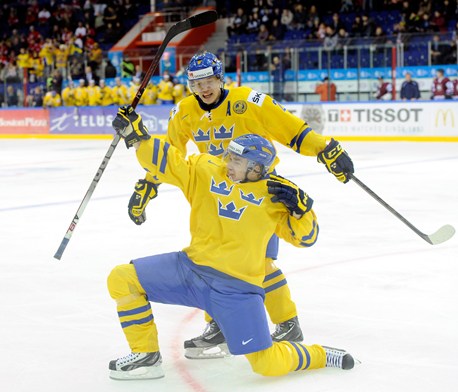 The Latvians, who are sitting in last place with zero points in Group A, are destined for the Relegation Round.
It was the same familiar fate for the Latvians dropping their third straight game by a score of 1-5 to the Swedes.
Forward Viktor Arvidsson scored two goals for Sweden, and Emil Molin finished with a goal and an assist, as did Collberg. The lone goal for the Latvians came on a 5-on-3 early in the second period. Teodors Blugers hesitated in the right faceoff circle before zinging a high wrister past Niklas Lundström's stick side at 3:50.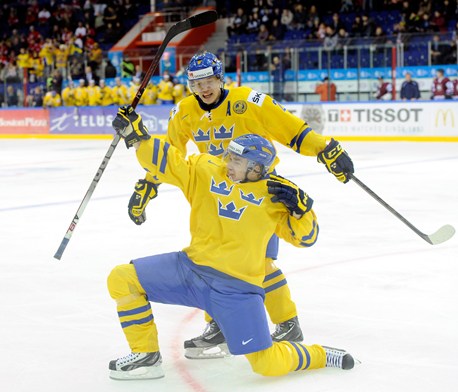 Latvian goalie Ivars Punnenovs was far busier than his Swedish peer Niklas Lundström with shots favoring Sweden 46-21.
The Swedes will face their traditional rival Finland on New Year's Eve while Latvia concludes its round-robin slate against the Czech Republic on Sunday.
Latvia lost all three of its previous World Junior meetings with Sweden by lopsided scores: 10-2 (December 30, 2005), 10-1 (December 29, 2008), and 9-4 (December 26, 2011). So this was an improvement to say the least……