Featured
Swedish Hockey Community Shaken As Player's Throat Cut by Skate in Final Game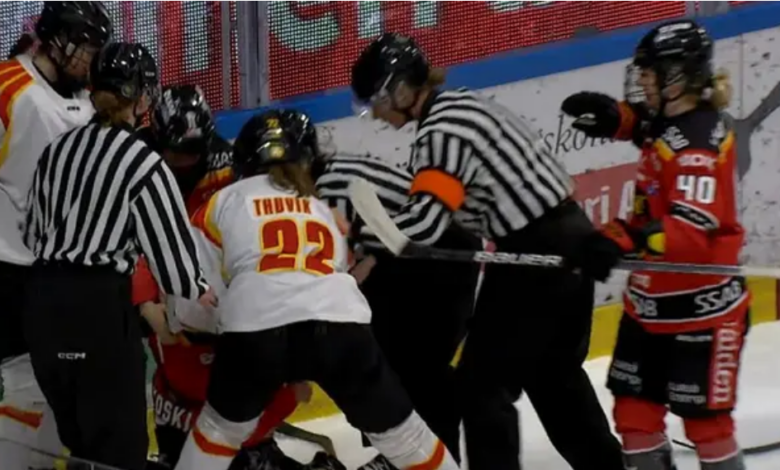 Over the weekend, a terrifying incident occurred in Sweden, drawing comparisons to an infamous incident in the National Hockey League involving goaltender Clint Malarchuk.
Jenni Hiirikoski of Lulea suffered a horrific injury during the final game of the Swedish women's ice hockey series when her throat was accidentally cut by a skate. Hiirikoski immediately collapsed to the ice after the accidental cut to her neck, and both teams' players and trainers rushed to her aid.
What makes the story even more terrifying is that there was no ambulance on hand at the time of the incident, and there are reports that the ambulance took up to 30 minutes to arrive on scene to assist Hiirikoski.
Here's a video of the terrifying incident:
Fortunately, I can report that Hiirikoski appears to be doing well overall, with the hockey player posting an update on her Instagram directly from the hospital. Hiirikoski, as one might expect of a hockey player, was just as concerned about the fans who had witnessed the terrifying situation as she was about herself.
"Today I experienced a very scary situation out on the ice. But after surgery at the hospital I am fine and I have been able to go home already.
I would like to thank everyone who was involved in helping me, both at the ice and at the hospital. I am extremely grateful for everything you did for me.
I would also like to thank everyone for their thoughts and nice comments on social media – showing me support in a situation which must have been very scary for you as well."
View this post on Instagram