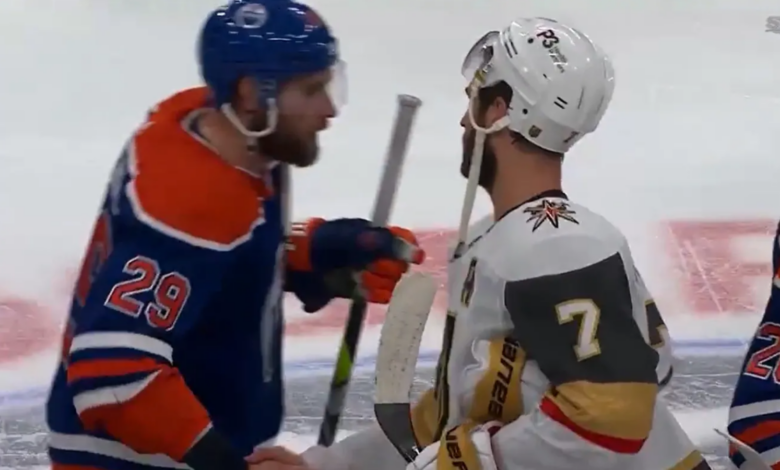 Hockey playoffs are a fantastic sport. After a rough and hard-hitting game, the teams shake hands and resume their normal activities. However, as we witnessed last night, it can be challenging to shake everything off in a matter of seconds.
It was inevitable that Leon Draisaitl and Alex Pietrangelo would meet for the first time since Pietrangelo savagely cut Draisaitl during Game 4 as the teams lined up to shake hands. AP27 was back in the lineup last night despite serving a one-game suspension for his behavior.
As the two come towards each other the vibe between the two immediately changes. Rather than the cordial exchange, Draisaitl instead refuses to look at Pietrangelo, instead he simply mouths "good game" and moves on.
Draisaitl didnt even look at Pietrangelo in the handshake line 👀 pic.twitter.com/M2vuFIkY8s

— Gino Hard (@GinoHard_) May 15, 2023
It's certainly hard to blame Leon for holding onto any sort of resentment after the incident. There are also lots of questions from NHL fans as to whether Pietrangelo should have even been in the lineup or if the league was too lenient on him.