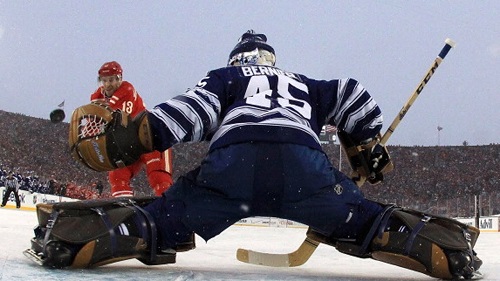 We're under a month away from puck drop to the 2014-15 NHL season.
Fall is knocking on our doors and everyday gets that much closer to answering yes to "is it October yet?"
Recently the NHL released new rule changes for the upcoming season with one in particular affecting both penalty shots during regulation and in the shootout:

Rule 24 – Penalty Shot
The 'Spin-O-Rama' move, as described in Section 24.2 of the 2013-14 NHL Rule Book, will no longer be permitted either in Penalty Shot situations or in the Shootout.

Personally I think it's the right move for this rule change since there have been many questionable times where this spin move had the puck both seemingly stop in forward progress and end up behind the player.
Anyhow, whether you believe the shootout should stay or go, here's a look at all the magnificent shootout goals from last season to pump you up for the upcoming season next month: