Boston Bruins
Featured
The Boston Bruins: Solidifying Their Place Among the NHL's Elite with a Historic Record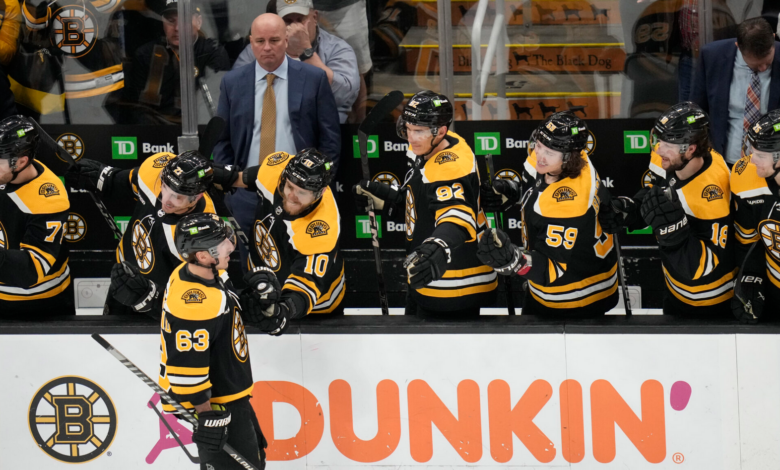 The Boston Bruins won their 64th game of the season against the Washington Capitals on Tuesday night, totaling 133 points and breaking the NHL record for most points by a team.
All season, the Bruins have played at a machine-like pace. Despite having key players injured early this year, the team never faltered and actually gained momentum after an unexpectedly rough start. At this point in the season, no one expects anything less than total dominance from the Bruins.
BEST REGULAR SEASON EVER 😱

The @NHLBruins just set the record for the highest single-season point total in NHL history! pic.twitter.com/HAp54nhb43

— NHL (@NHL) April 12, 2023
The player-initiated coaching change was one of the most intriguing caveats to the Bruins' surprising dominance with an older core. Thought to be a coaching guru from the outside, Bruins players approached management this offseason to replace Bruce Cassidy with Jim Montgomery, who led the team to a historic pace and is likely to win the Jack Adams award.
On the ice, they are led by their core veteran group of Patrice Bergeron, Brad Marchand, and David Pastrnak, but they are also enhanced by typically skilled, experienced, and tough Bruins players like David Kreijci and Charlie McAvoy. Their deadline additions of Tyler Bertuzzi, Garnet Hathaway, and Dmitry Orlov have pushed them over the edge, and anything less than a Stanley Cup will be disappointing for Bruins fans.