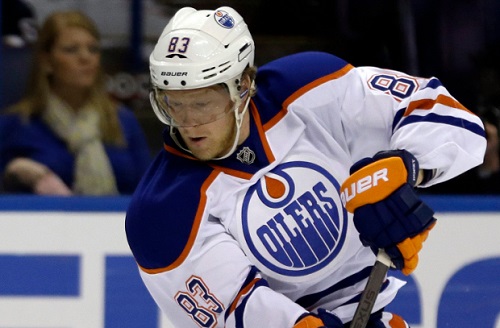 Let's be honest with each other for a moment. Ales Hemsky may very well be the most difficult offensive player to trade in the NHL and the Edmonton Oilers are stuck with him and his enormous five million dollar contract.
Hemsky isn't going anywhere other than back to Rexall Place to pull that familiar musty number 83 Oilers jersey over his head for one last season.
Who knows? Maybe this season will be the season Oilers fans have been waiting for. Maybe Hemsky will finally have the breakout season that many fans have been anticipating since the end of the 2006 Stanley Cup Playoffs. However, if the past is an indicator of the way this upcoming season will pan out for Hemsky, chances are he won't make it the entire season without sustaining some sort of injury.
Yes, injuries are the issue for Hemsky. Despite his talent and undeniable offensive prowess, Hemsky's lanky build makes him susceptible to injuries. Teams are not willing to give up any of their assets in exchange for a player who has never played a full 82-game NHL season.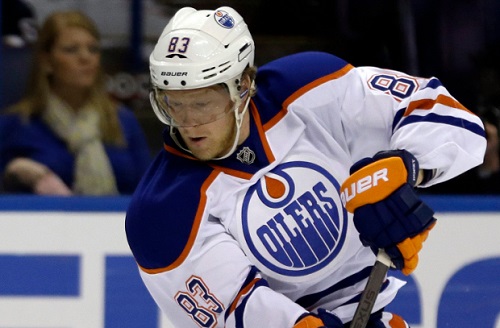 In fact, since the '05/'06 season, Hemsky has played in only 386 of a possible 540 games. That's a total of 154 games missed (10 games shy of two entire seasons) due to injury over the past seven years. Both of his shoulders are messed up and every time he gets pummeled into the boards by opposing defenders, it's almost a guarantee that he will not be back on the ice for another shift.
Hemsky is a definite offensive threat that a lot of teams could use in their lineup. Save for the past two seasons, Hemsky has scored at a rate of just under a point per game and his career totals cannot be ignored either (133 goals, 318 assists in 587 games).
At one time, Hemsky was the Oilers' most dangerous offensive threat. But it seems as though he has recently lost his passion for playing on this Oilers team. The 'A' on his sweater has been torn away and given to someone else. He has been the subject of countless trade rumors. Even Craig MacTavish, the Oilers' new General Manager, has publically admitted to wanting to trade Hemsky. Yet, Hemsky is still in Edmonton and he will remain in Edmonton, barring some miraculous trade to a team willing to take a chance on this offensively potent, feeble player.