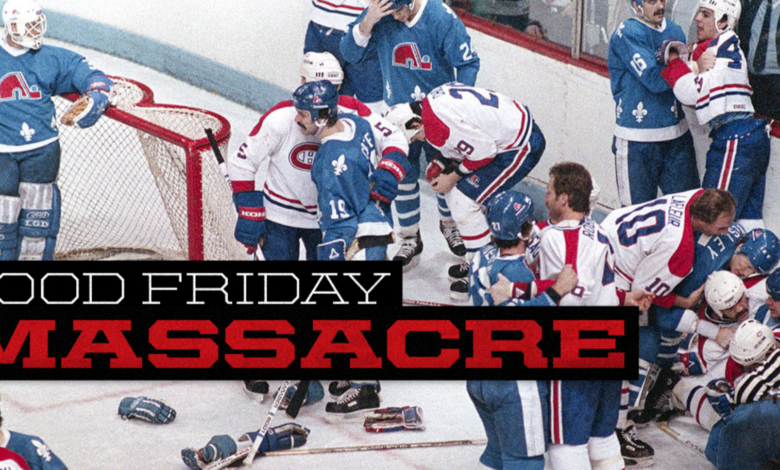 On Good Friday, 38 years ago, while the Montreal Canadiens were playing the Quebec Nordiques, the largest hockey brawl in history took place.
Eleven individuals were ejected from the game. There were 252 penalty minutes assessed. A period remained to be played. Chris Nilan, Wilf Paiement, Mike McPhee, Dale Hunter, Guy Carboneau, Mario Tremblay, Peter Stastny, Louis Sleigher, Jean Hamel, and Mark Hunter are among the players squaring off on the ice.
Chris Nilan, one of the toughest men ever said it was "the scariest thing he was ever involved in."
Game 6 between the Quebec Nordiques and the Montreal Canadiens. An intense match featuring epic line brawls and goalie fights. Absolute mayhem broke out in the match popularly referred to as the Good Friday Massacre.