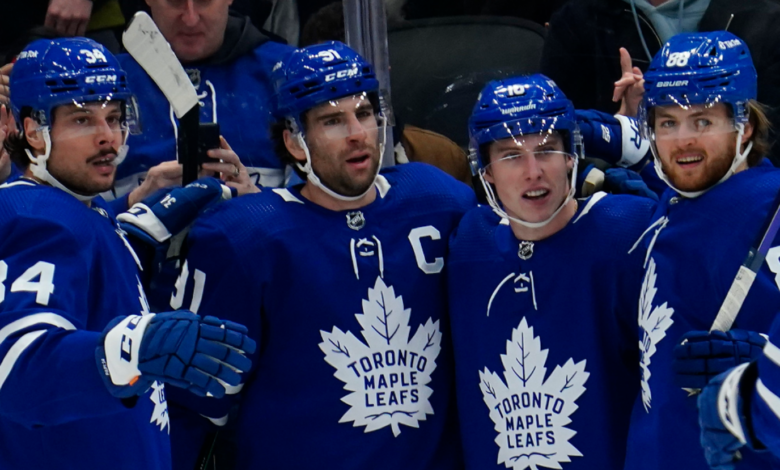 By defeating the Tampa Bay Lightning in six games, the Toronto Maple Leafs achieved something they hadn't been able to do in 19 seasons and moved on to the second round of the Stanley Cup playoffs.
Given the several first-round upsets, the majority of Leafs Nation and the hockey community believed that this was the year for the Leafs to capitalize.
The Florida Panthers, who eliminated the Maple Leafs in five games, proved that it wasn't meant to be.
Many people are speculating whether this iteration of the Maple Leafs has had its last opportunity now that the season is over. Despite several opportunities, the core of Matthews, Marner, Tavares, and Nylander have never advanced as far.
Not to add that Auston Matthews only has one year of his current contract left before he is released and becomes a UFA. Changes are inevitable, but if Matthews doesn't sign a new contract, there may be decisions that have a significant impact on the organization.
"There's a great foundation here. A lot of belief in this group."

John Tavares on the future. pic.twitter.com/uLXjdfdmpC

— TSN (@TSN_Sports) May 13, 2023
Have we witnessed the 'last chance' for this group in Toronto?

VIDEO: https://t.co/Uy9P1yPeaj pic.twitter.com/t9c0sbevRk

— TSN (@TSN_Sports) May 13, 2023
Hayes: Leafs deserve credit for first round win but all other doubts remain

VIDEO: https://t.co/QNewzOYj99 pic.twitter.com/i5WNt2IqKd

— TSN (@TSN_Sports) May 13, 2023