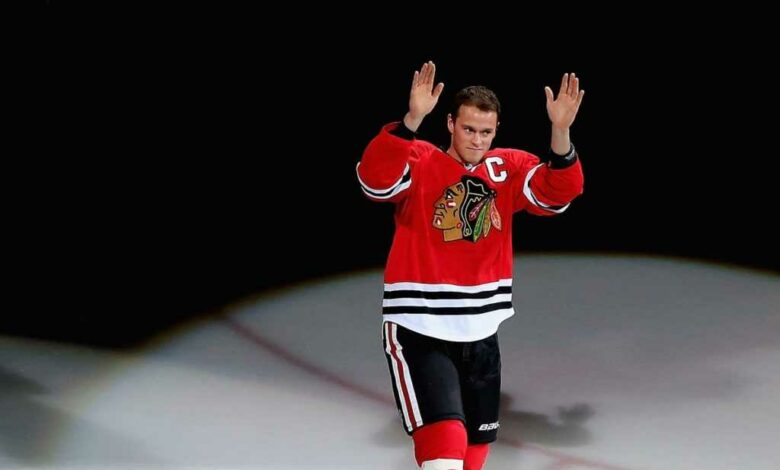 Chicago captain Jonathan Toews announced on Sunday that he is suffering from long COVID-19 and chronic immune response syndrome.
Toews has not appeared in a game since January 28. Last Wednesday, Chicago placed the 34-year-old center on injured reserve due to a non-COVID-19-related illness.
"It has been really challenging to play through these symptoms," the Winnipeg native said in a statement released by the team. "In the last few weeks, it has reached the point where I had no choice but to step back and concentrate on getting healthy.
"I am thankful for the patience and support of my teammates, the coaching staff, and the entire organization."
A statement from Captain Jonathan Toews ❤️ pic.twitter.com/tn7CP57bQN

— Chicago Blackhawks (@NHLBlackhawks) February 19, 2023
He was sidelined for the 2020-21 season due to what he called chronic immune response syndrome.
Toews has spent his entire career with the Blackhawks, winning three Stanley Cups.
However, he is a free agent after this season.
When he returned to action last year, he had 12 goals and 37 points in 71 games, and he had looked stronger this season. In 46 games for the last-place Chicago Blackhawks, he has 14 goals and 14 assists.
"We're going to work with him and support him in whatever he needs to make sure he's feeling good and feeling strong and in a spot where he can come back on the ice," general manager Kyle Davidson said. "We'll take it day by day, but the hope is that he can still play some games here down the stretch."
Asked about moving Toews by the March 3 trade deadline, Davidson said he isn't thinking about that.
"We're trying to help him get back to full strength and that's totally secondary," he said.