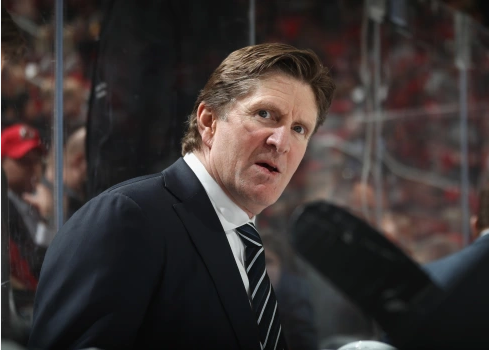 Is it possible to stop the Boston Bruins?
The Bruins have won four straight games and are looking to finish the 2022-23 season on a high note.
If the Bruins are not disrupted, something else will come to an end. That is Mike Babcock's NHL record for most wins in his first season as head coach of the Detroit Red Wings in 2005-06.
If Boston wins five of their final twelve games, Jim Montgomery will set the NHL record for most wins in a franchise's first season, with 59.
The Bruins were the first team to clinch a spot in the Stanley Cup Playoffs, and they are going all in to win another championship.
I'm sure Montgomery isn't thinking about breaking Babcock's record for most wins in a franchise's first season, but many in the NHL are.
Babcock has not coached in the NHL since taking a lot of heat and backlash for bad behavior toward players in Detroit and with the Toronto Maple Leafs. The once-highest-paid head coach in the NHL has been far removed ever since the controversy that came with his coaching.
Montgomery is certainly close, and there is no sign of the Bruins slowing down in the final stretch of the season.