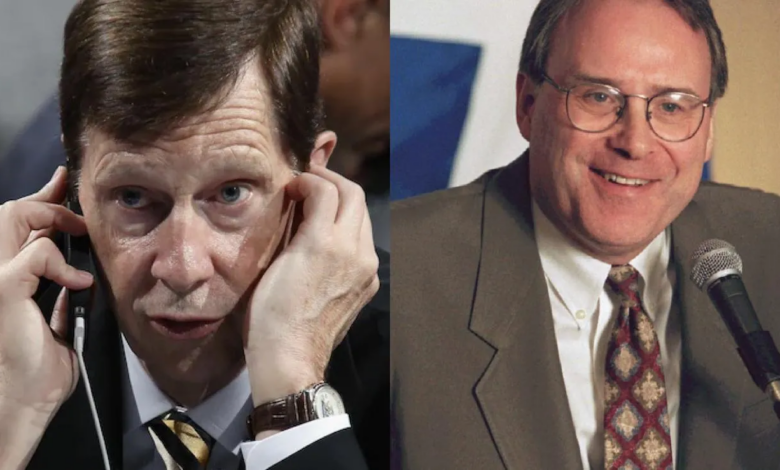 Although his name is not immediately associated with one of the greats, David Poile is the most successful general manager of all time. A shocking revelation has now been made public.
It's unusual for a general manager to stay in his position for 26 years, but David Poile has been in charge of the Nashville Predators for longer than some of his players have lived.
Poile has become the most successful GM of all time during this time, breaking the record for most wins as a GM in 2018. Imagine if this kind of success had occurred in Toronto instead…
A new revelation suggests that it was a very real possibility.
Poile took the job for the Predators when they were formed and has been with the team since then, but it wasn't the only one on the table when he took it.
Poile revealed in an interview with Frank Seravalli that he was offered the position of Leafs general manager.
Little known fact: David Poile was offered the #Leafs GM job in 1997, but opted instead to build the expansion #preds.

Asked him about that and more in this week's Frankly Speaking | Ep. 8: https://t.co/d8rtMXaduk

Presented by @OLGproline. Join today: https://t.co/v44hF9nEE0 pic.twitter.com/dkXOskSI2B

— Frank Seravalli (@frank_seravalli) March 30, 2023
Poile led the Predators to the Stanley Cup final, which is a dream come true for Leafs fans.
Poile was aware that joining an expansion team had contributed significantly to his tenure:
"Just the existing franchise… just the trials and tribulations of an expansion franchise, even in his own experiences, he didn't last that long in either of those jobs because teams aren't very good and go through a number of general managers, coaches, the players… because how the draft was at that time… they don't last that long, you aren't given players like Vegas and Seattle. I understood that but that's what I wanted to do and I am so happy that I did that and it probably fit my personality really well… I've been here for 26 years, if I went to a another franchise, I don't think that would've happened."
While it is impossible to say whether Poile would have lasted another 26 years in Toronto, it is entirely possible that this decision cost the team the Stanley Cup.