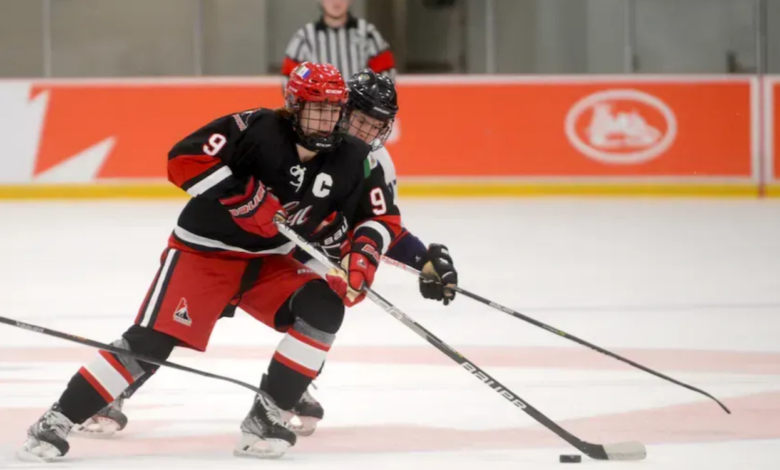 There's a good chance you've heard of Connor Bedard. Numerous scouts and analysts from all across the league referred to him as generational. Fans will soon need to find a new prospect to swoon over with the 2023 draft only about a month away, and it appears that one may have just been found.
Fans of hockey have found their brand-new sparkling toy; move over, Bedard.
The WHL's Gavin McKenna, a rookie sensation who analysts have already pegged as the first overall choice in 2026, is the source of this new fandom. McKenna won't be available for the draft until 2026, that much is true.
McKenna, who is just a little over 15 years old, has already finished his debut season in the WHL, averaging more than one point per game. For many candidates, that would be no easy task, but for a 15-year-old? That's really impressive!
15-year-old Gavin McKenna has his first WHL goal❗️ pic.twitter.com/j1Gq3Ial8o

— Canadian Hockey League (@CHLHockey) March 12, 2023
Hold on though, things get better. It comes out that Connor Bedard's cousin is Gavin McKenna. The fact that this Bedard/McKenna family has produced two top-level prospects in a 4-year stretch indicates that the hockey genes run strong in this family.
TOP Prospect Watch: Gavin Mckenna

Gavin Mckenna, the next Connor Bedard? Watch his 22 pts in 4 games at the @2023CanadaGames for Team Yukon.

Same age in the @CSSHL
Bedard – 84pts 36gp
McKenna – 73pts 25gp
Savoie – 71pts 31gp#HockeyTwitter #Hockey #NHL #2023canadagames pic.twitter.com/iS1jEWmq8m

— Mitch Giguere (@Mitch_Giguere) February 22, 2023
What do you think, is it too early to label McKenna as the next generational prospect, or is the hype justified?