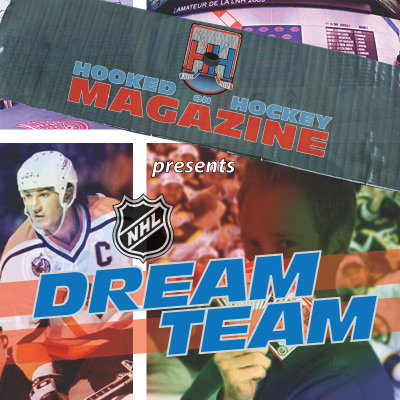 Today, let's look at some of the forwards I had to cut for this team. I'll offer up a couple at each position and why I had to cut them. First, let's look at the 12 guys I did select.
Line 1: 1971-1972 Bobby Hull – 1985-1986 Wayne Gretzky – 1990-1991 Brett Hull
Line 2: 1992-1993 Luc Robitaille – 1987-1988 Mario Lemieux – 1980-1981 Mike Bossy
Line 3: 1958-1959 Dickie Moore – 1978-1979 Bryan Trottier – 1977-1978 Lanny McDonald
Line 4: 1978-1979 Bob Gainey – 1999-2000 Steve Yzerman – 1989-1990 Cam Neely
First, some left-wingers
– Clark Gillies – Gillies had the size at 6'3″ 215 lbs to be an absolute force and he was just that. Playing alongside Mike Bossy and Bryan Trottier, Gillies was the tough guy on that line. He mucked it up in the corners, won the battles for the loose pucks, and scored over 300 goals in his career. Unfortunately for Gillies, I just couldn't find a place for him on the team. He wasn't as offensively capable as Robitaille or Hull so he couldn't play on the 1st or 2nd line. He wasn't as fast or as good with the puck as Dickie Moore, and with that being one of my defensive shutdown/puck possession lines, I couldn't place him there. Finally, he was not as good defensively as Bob Gainey to play on my shutdown line. I just wish I could have found a place for him because he was such a great player. I thought about making an all-Islanders line with Bossy and Trottier, but that would have to be one of my top lines, meaning that I would have to cut out Hull or Robitaille and either Gretzky or Lemieux and I wasn't willing to do that.
– Bill Barber – Barber was a similar player to Gillies. He was a rough and tumble player that had a deft scoring touch. He was a very capable goal scorer actually, scoring over 400 goals in his career. However, he was a smaller guy than Gillies at just 6'0″ 195 lbs. He was not as good of a goal scorer as Robitaille or Hull. He was nowhere near as good defensively as Gainey. He didn't possess Moore's speed or playmaking ability with the puck. He was also part of a formidable line, the LCB line with the Philadelphia Flyers. He teamed with Bobby Clarke and Reggie Leach to form that line, a line that led the Flyers to the Stanley Cup.
Centers
– Jean Beliveau – This guy was single-handedly the hardest guy for me to leave off of the entire team, not just forwards. I had actually cut Gretzky and inserted Beliveau as my top center. I valued Beliveau's size (6'3″ 205 lbs), his leadership, and his ability to just win. The guy has 10 Stanley Cups as a player and 7 more as an executive. He was an incredible skater at his size and was so strong with the puck. I thought that he would have been an absolute force. I seriously was so close to making him my #1 center and my captain. In the end, I thought Lemieux was a better version of Beliveau, being bigger and stronger with the puck, which is why he got the #2 center position. As for Gretzky, I thought he was a better fit between the two Hull's than Beliveau. With the two Hull's I just needed a guy that had incredible vision and could set them up for easy goals. Beliveau was more of a guy that had to have the puck on his stick and wasn't as deft a passer as Gretzky. That's why Gretzky got the nod over Beliveau.
– Bobby Clarke – Clarke's toughness almost won him a spot on this roster. Although he was small for his position at just 5'10" 185 lbs, he was the fiercest competitor. He was tough as nails and was also a very good playmaker. Unfortunately for Clarke, his lack of size down the middle cost him a bit. He wasn't as good offensively as Lemieux or Gretzky so I couldn't play him on the 1st or 2nd line. He was not as good defensively as Trottier or Yzerman so I couldn't place him there. I just didn't have a spot for him and because I was unwilling to play players outside of their natural position, Clarke had to get cut.
Right Wingers
There are so many good right wingers in the history of the NHL that it's not even funny. I'll list a few names here, but I'll only highlight the four that I seriously considered for the team. Some guys that were great were Jari Kurri, Guy Lafleur, Yvan Cournoyer, Gordie Howe, Bernie Geoffrion, Maurice Richard, Jaromir Jagr, Pavel Bure, and Charlie Conacher.
– Guy Lafleur – "The Flower" was one of the harder cuts to make on the team. He was the smoothest skater, a great playmaker, and was a visionary on the ice. He saw the play 4 or 5 steps ahead of everybody else. He knew what was going to happen before everybody else and was there to finish the play off. However, Lafleur missed the cut for a couple of reasons. First, he had an aversion of defense. Lafleur was not a fan of being asked to play responsibly defensively by coach Jacques Lemaire and often butted heads with him. Since Scotty Bowman's left-wing lock demands that the right wingers forecheck aggressively and back-check hard, I did not think that was something that Lafleur was capable of. The second reason Lafleur was cut was because of the way he scored. He was a natural playmaker, a guy that often took on defenders 1 on 2 or 1 on 3 to score goals. I didn't need that. With my centers, I didn't need a guy like that. I just needed a guy that finished plays, not created them. The plays were being created by my defensemen and by my centers. The wingers just had to finish the plays off. That's why I opted for Mike Bossy and Brett Hull over Lafleur.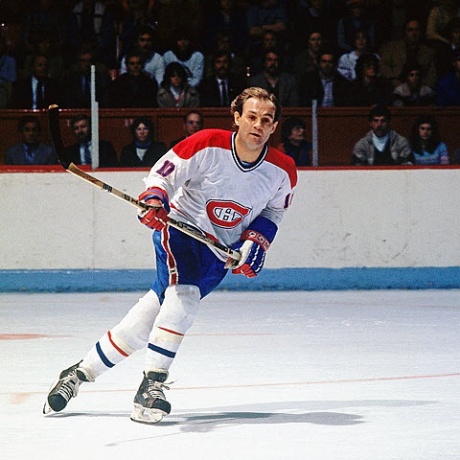 – Gordie Howe – "Mr. Hockey" was another tough cut. His longevity, leadership, toughness, and goal scoring capabilities were all legendary. However, it again came down to the way that Howe scored. Howe was not the finisher that Brett Hull and Mike Bossy were. He usually scored dirtier goals or created the goals himself. Again, all I wanted were finishers for the plays that Gretzky and Lemieux were going to set up, nothing more. Remember that there is only one puck on the ice. Only one guy can be making a play at a time. The other guys need to be finding their ways into scoring position. That's what Hull and Bossy were best at and that's why they got the nod over Mr. Hockey.
– Jagr and Richard both fall into the same boat as Howe and Lafleur. They were playmakers more than finishers and that's not what the team required. To save you the trouble of reading it for the 3rd and 4th times, I'll just reiterate – they could not finish on the same level as Hull and Bossy.