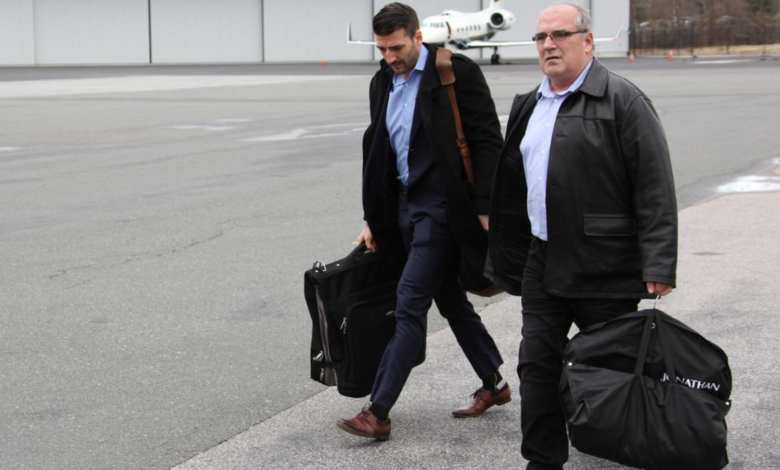 The Boston Bruins captain Patrice Bergeron's health and wellbeing is currently a big topic in New England.
In the first and second games of the Bruins' Stanley Cup Playoff series against the Florida Panthers, Bergeron was absent due to illness and an unexplained injury, respectively. The problem is that Bergeron was hurt in the final match of the regular season for the Bruins. Neither the Boston Bruins nor their opponent, the Montreal Canadiens, had much at risk in this game in terms of standings.
Bergeron, though, is a native of Quebec and seizes every chance to compete there. Bergeron participated in that meaningless 82nd regular-season game despite requests from the team's support base for him to sit out and get ready for the postseason. Since other league organizations were resting their stars in the final games, the Bruins had the least to gain and the least to lose by doing the same. They were going to finish top of the league regardless of how that last week of the regular season played out.
In spite of this, Bergeron continued to play and made it obvious how essential it was to him and his family for him to play in front of his loved ones and friends during what may be his final season. Okay, fair enough.
Bergeron departed the game in the first period with what is thought to be an upper body ailment, which is the problem. So right, the captain was injured during a pointless game. exactly as promised by supporters…
But now that Bergeron is giving us the whole picture of that "meaningless" game, it's heartbreaking to say the least.
There are numerous web claims today that Bergeron's father Gerard Cleary has cancer and that he would not get another chance to see his son play hockey after that "meaningless" game.
Look it over:
Patrice Bergeron's father is battling cancer. He wanted to play in front of his father in Montreal for possibly the last time. Even wanted to go back out there after he went to the room. I'm told that doesn't matter. Shouldn't have played. Wow. I'm stunned and at a loss for words

— Dominic Tiano (@dominictiano) April 20, 2023
Jimmy Murphy of Boston Hockey Now's response:
I'm pretty sure all second-guessers (including me!) on #NHLBruins captain Patrice Bergeron playing in that final game against #GoHabsGo in Montreal a week ago tonight can pipe down now, eh?

Sending good health to Patrice's Dad and love to his family. @BOSHockeyNow https://t.co/VHBfe7pFJj

— MurphysLaw74 (@MurphysLaw74) April 20, 2023
Shukri Wrights of ESPN:
My thoughts and prayers are with #NHLBruins Patrice Bergeron's father who is battling cancer.
I now know and fully understand the decision for him wanting to player in Montreal in front of his family, his father possibly for the last time (we can only hope that isn't the case).

— Shukri Wrights (@ShukriWrights) April 20, 2023
Bergeron hasn't officially confirmed his father's health through the organization, but given the reports, it won't be long before one of the team's beat reporters questions him about it. Remain tuned.