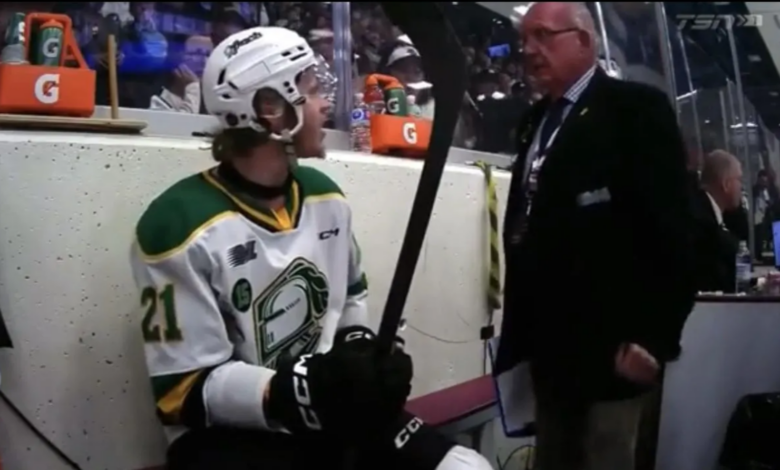 The London Knights vs. Peterborough Petes game last night included a passage that was, shall we say, extremely unique.
What a reprimand! The internet is buzzing with a video of an Ontario Hockey League timekeeper. Ryan Humphrey of the London Knights gets full marks in it for continuing to stand up and yell after being sent to the penalty box by the old timekeeper.
See for yourself:
This entire sequence in the Knights/Petes game tonight was just outrageous. 😂
pic.twitter.com/EtEq8rJjfY

— Marc Methot (@MarcMethot3) May 18, 2023
This is belligerent pic.twitter.com/ADDvC9w4Cu

— heatdaddy (@heatdaddy69420) May 18, 2023
Images that are making the rounds on the web today!
It shows the intensity of these junior matches, and it's really a great show we are witnessing, both in the OHL, the QMJHL, and the WHL.
Promising for the Memorial Cup!