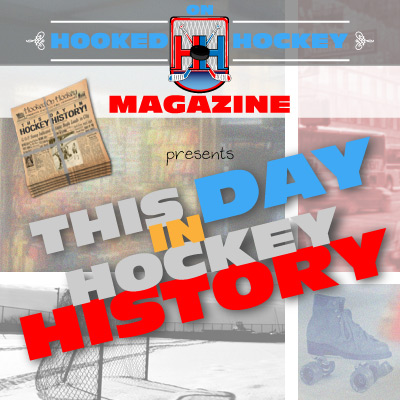 Today in hockey history, we have a couple of milestones and some cool NHL records. Let's take a look: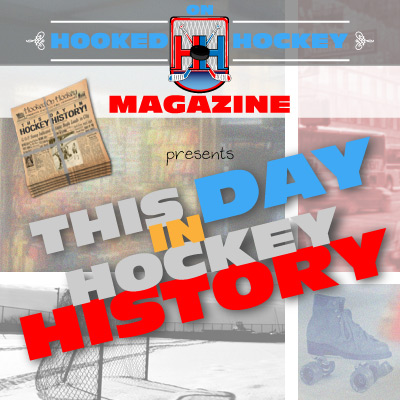 January 4th, 1973 – Boston's Bobby Orr scored his 163rd career goal (in his 428th game), to break the NHL career record for goals by a defenseman, set by Red Kelly (in 846 games). Orr went on to record 270 goals in his career. However, Orr now ranks just 7th all time in career goals scored by a defenseman. Ray Bourque is 1st overall with 410.
January 4th, 1986 – Wayne Gretzky became the first player in NHL history to get 100 points in a season for seven straight years. The milestone came when he picked up an assist in a 4-3 Oilers win against the Hartford Whalers. Gretzky went on to record an astonishing 13 consecutive 100 point seasons. The next highest is Mario Lemieux with 10 consecutive seasons.
January 4th, 1990 – Mario Lemieux broke the Penguins' team record by extending his point scoring streak to 29 games with two assists, in leading the Penguins to a 4-3 win over Vancouver at the Civic Arena. Lemieux extended that streak to 46 consecutive games before having his streak finally snapped when he had to leave a game with an injury. Wayne Gretzky holds the all-time record with points in 51 consecutive games.
January 4th, 1992 – Rangers' Mike Gartner scored a goal and added an assist to become the 33rd player in NHL history to score 1,000 career points. They came in a 6-4 loss at New Jersey. Mike Gartner finished his career with 708 goals and 1,335 points. The 708 goals are 6th all time and the 1,335 points are 30th all time.

January 4th, 2003 – Arturs Irbe became the Carolina Hurricanes franchise leader in career games by a goaltender, when he appeared in his 282nd with the team, a 4-2 win at Boston. Irbe broke the team record of 281 games set by Sean Burke. Irbe finished his Hurricanes career in 2004, having appeared in 309 games for them. Current Hurricanes netminder Cam Ward has since surpassed that mark, having appeared in 414 games for the Hurricanes.
January 4th, 2004 – Brian Boucher recorded his third straight shutout (and the 10th of his career) and Jan Hrdina scored a goal and added two assists in the Coyotes 3-0 win against the Hurricanes at Carolina. Boucher went on to record two more shutouts in his next two games, giving him 5 consecutive shutouts. Boucher's shutout streak lasted 332 minutes before Thrashers forward Randy Robitaille finally beat him. Boucher's 332 minutes of shutout hockey are considered the modern-day NHL record. The NHL record for consecutive shutout streak is 461 minutes and 29 seconds by Alec Connell in 1927-1928.
Source: Hockey Hall of Fame